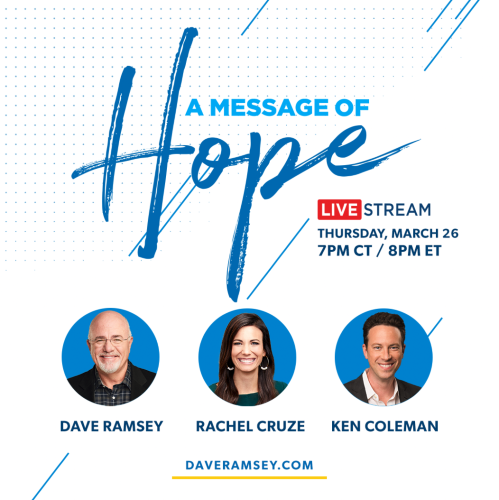 Thursday evening at 8:00 p.m. News Talk 104.1 & 1600 WEJS will broadcast "A Message of Hope" featuring Ramsey Network hosts Dave Ramsey, Ken Coleman & Rachel Cruze.
Answers to your top questions on money, career and life during this time of uncertainty.
During this difficult time, we want to let all of you know that we are thinking of you and praying for you.
News Talk 104.1 & 1600 WEJS are proud members of the Ramsey Network.
A listen live link is available here.