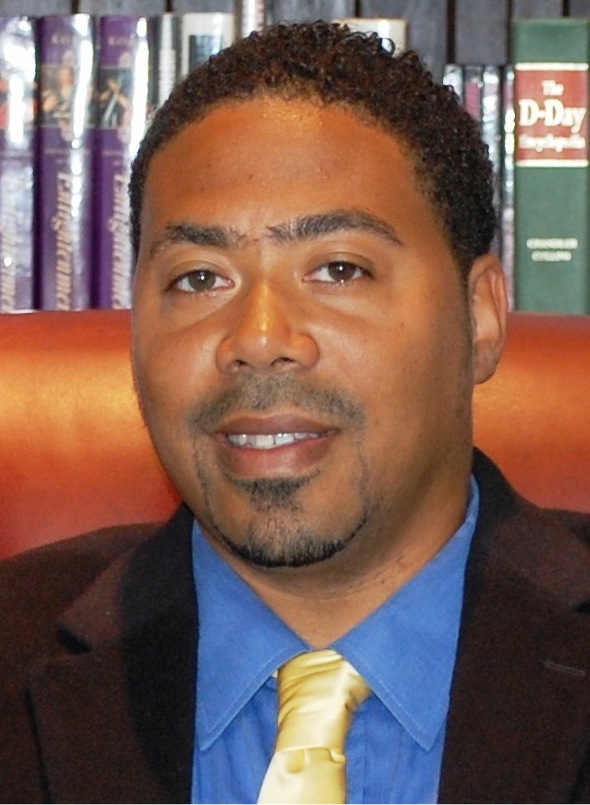 The following is the initial article in an investigative series into multiple racial hoax incidents being perpetrated on local Lycoming County businesses. 
By: Todd Bartley, Talkwilliamsport.com
Darrick Dixon, who claims he is the most famous Williamsport resident has a habit of drawing attention to himself; he just took the cake in regard to racism in America and has Jussie Smollett holding his beer.
According to a February 11, 2020 Chicago Sun Times article, "The "Empire" actor (Jussie Smollett) has been charged again for allegedly faking a hate crime attack after the Cook County state's attorney's office dropped the charges."
Darrick Dixon recently staged, recorded and shared multiple "commercials" for food products not currently offered in local stores.
The parties that played roles in the videos were sought out, groomed and instructed by Dixon on how to perform for the desired effect.
Talkwilliamsport.com has confirmed from fact witnesses at each location, at no time in any of the videos did any store employee participate in any way.
Talkwilliamsport.com has also confirmed from fact witnesses and law enforcement sources, at no time in any of the videos did any member of the Williamsport Bureau of Police participate in any way.
Wegman's Incident
On or about June 18, 2020 as noted in the time stamp of the provided video Darrick Dixon and company entered the Wegman's in Williamsport intent on recording a video falsely referred to as a "commercial."
Upon entry of the building it is believed by fact witnesses that a pair of groups had specific instructions in order to divide and conquer the employees and management working that evening.
One group, a female with children went toward the newly renovated cafe' side of the store while Dixon (camera in hand) and fellow conspirators headed for the other side of the store to begin their performances.
The diversion with the female on the cafe' side of the store drew enough attention from the Wegman's staff and management the Williamsport Bureau of Police was called and officers responded.
Which was all part of the prescribed plan Dixon cooked up.
As the diversion was underway in the cafe'; the video begins with Aaron "Zeek" Holder sitting on a battery driven scooter with a basket on its front.
Holder is black.
He is engaged in a heated conversation with a person who appears to be a store manager in a polo, khakis and a mask covering his face.
The person playing the role of the manager has been identified as Jason Seyler.
Seyler is white.
On the left side of the screen is a group of females also playing roles in the video including Erica Seyler (wife of Jason Seyler) and other minors related to both of them.
The conversation revolves around the absence of Uncle P Pancake mix as Holden holds up a box of Aunt Jemima pancake mix.
As the exchange continues Holder grabs a box of Uncle Ben's rice from his basket and claims he wants Uncle P rice.
When Seyler playing the manager says he will talk to his "buyer" about getting the other product; Holder slams the boxes on the ground and takes off on the scooter.
He is closely followed by Seyler who instructs Holder to leave the store.
As Holder exits the front of the store, he exits on the same side as a Williamsport Bureau of Police officer already engaged in a conversation with store employees regarding the earlier diversion incident.
The WBP officer has their back to the camera as Holder exits.
Holder blurts out that "black lives matter and black product matters!"
At no time did the WBP officer move toward Holder or take action against him.
Fact witnesses interviewed for this story claim that Dixon invited the WBP officer to be in the video, the invitation was instantly declined.
The subsequent completed video was linked to Instagram and shared on Facebook.
The video has been seen nearly 500,000 times between the social media platforms.
A "fake news" story chronicling the incident appears on a website promoting Master P appearances and products:
https://www.facebook.com/watch/?v=1214110872260754
The same night as the alleged Wegman's incident, Jayson Seyler admits on his Facebook page he played the role of a store manager and thanks Darrick Dixon aka Darrick Rizzo amongst others, including his own wife and family who had starring roles in the hoax as well.
Holden video stated intent prior to Wegman's incident
Aaron "Zeek" Holder participated in a video with Dixon producing that outlined the plan to go to the store, to protest and to make enough of a scene so the police would be called to remove him.
In response to seeing the video on Facebook, Terrell Davis commented "He better not be standing up because when I see him last time he was in a wheelchair."
Master P claims he has never met Zeek calls him a "soldier"
https://www.facebook.com/watch/?v=330500134610055
Your Choice Incident preceded Wegman's incident
Aaron "Zeek" Holder appears in a video exiting the Your Choice store on Washington Boulevard in Williamsport with a pair of cases of what he claims to be P Noodles on or about June 9, 2020.
As he exits the store a female in the parking lot engages Holder by demanding some of the product. Holder denies her and then proceeds to a vehicle.
Holder then dances on the drivers side of the vehicle which has labeling on the drivers side on the bed of the truck that reads "Facebook.com/AntiochChurch."
According to store staff the noodles shown in the video are not currently sold at that location. The packages are actually labeled snacks.
Again, another hoax.
https://www.facebook.com/watch/?v=745462689531931
Master P rewards Zeek with new teeth and a promised movie role
https://www.facebook.com/watch/?v=3047022078713619
Are these videos not already Master P movies since his products are being promoted?
https://www.facebook.com/watch/?v=322401289154945
Talkwilliamsport.com reached out to Wegman's corporate office, Mars, Inc. which owns the Uncle Ben's brand and Quaker Oats which owns the Aunt Jemima brand for comment.
As of this writing none of the companies were available for comment.
Multiple law enforcement agencies confirmed they are currently looking into the case and the many facets including the portrayal of a racially charged incident that has been documented to be completely fabricated.
Those law enforcement agencies declined formal comment for this story citing protocols related to ongoing criminal investigations.
Legal sources contacted for this story who spoke on the condition of anonymity shared "criminal activity occurred" in this case. They also shared the civil liability for those conspiring and producing this hoax could be severe.
In an ironic twist to this story, Jayson Seyler posted to his Facebook page "Set-up or a hoax?" accompanied by the photo below on June 25, 2020.
Recently, a 4-part series OP-ED: Jennifer Lake Wokebegone – PART IV was published by Talk Williamsport detailing an anti-racist/racism resolution championed by elite, woke, white woman and Dixon apologist, Jennifer Lake, WASD school board member.
She along with WASD school board president Lori Baer have supported the efforts of Darrick Dixon for years.
Lake has not been shy about her support of the Marxist Black Lives Matter movement.
Dixon previously produced a video including a ringing endorsement from WAMS Principal Brandon Pardoe. The intent was to obtain a pardon for the previously noted crime committed by Dixon.
Based on the facts in this story will Lake, Baer, WAHS Principal Brandon Pardoe and other supporters now condemn this act of hatred and betrayal by Dixon?
The fundamental question in this story is; how is a man who is setting up and promoting peaceful protests while at the same time sowing seeds of racial discord with a completely fabricated act of racism of a white store manager against a handicapped black man at the expense of a local business?
Darrick Dixon has Jussie Smollett holding his beer – PART II is forthcoming.