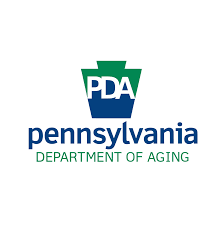 Harrisburg, PA – To support Hunger Action Month, Pennsylvania Department of Aging Secretary Robert Torres and department staff joined volunteers with the Central Pennsylvania Food Bank to pack food boxes to be distributed through the food bank's two programs that benefit seniors.
"No vulnerable older adult should ever have to worry about missing a meal or resorting to cheaper, unhealthy foods because they seem like the only option. Food insecurity results in poor health and higher risk of depression in aging adults, so we must ensure they are receiving nutritious foods to protect themselves from potentially life-threatening illnesses," Secretary Torres said. "The Department of Aging is always pleased to collaborate with the Central Pennsylvania Food Bank in support of its programs to help seniors maintain good health."
The Central Pennsylvania Food Bank distributes food packages through the Commodity Supplemental Food Program (CSFP), a monthly program of the United States Department of Agriculture. The packages are available to people aged 60 years and older who qualify based on their income level. The food bank also administers another program directly for seniors called ElderShare. This program is in addition to any other food assistance older adults may receive, but they cannot receive the CSFP.
"Hunger is an issue that continues to affect a large number of seniors in central Pennsylvania, especially in the wake of the COVID-19 pandemic," said Joe Arthur, executive director of the Central Pennsylvania Food Bank. "We continue to work with Secretary Torres and his team to bring awareness to this issue and collaborate on innovative ideas that can benefit the seniors we serve. We appreciate the partnership with the Department of Aging and thank them for the work they've done for our mission, including volunteering their time packing and distributing senior boxes during Hunger Action Month."
September is recognized as Hunger Action Month when people are encouraged to spread the word about America's hunger crisis and work with the nationwide network of food banks to fight hunger. The Central Pennsylvania Food Bank partners with more than 1,000 local agencies and programs, with 27 participating counties, and two food box programs that provide monthly, nutritious food to low-income seniors.
Learn more about the Central Pennsylvania Food Bank's senior programs here.
Learn more about the various programs offered by the Pennsylvania Department of Aging here.