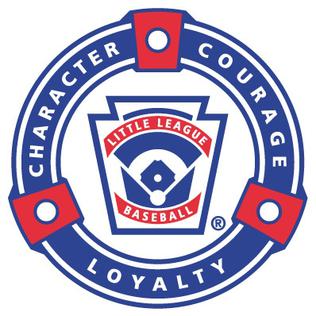 Todd Bartley, TalkWilliamsport.com
News@TalkWilliamsport.com
If you were expecting Loyalty, Courage and Character from Little League International, you must not be from around here. Those words look great on a logo; but when it comes to living by them; well just ask the teams that were disqualified from the regional tournaments with a Covid-19 positive test result that were actually false positives denying them their Field of Dreams opportunity by no fault of their own.
According to several team representatives from all over the country the experience ring similar.
No local regional tournament protocol for Covid-19 testing
No state tournament protocol for Covid-19 testing

Example: Pennsylvania has 32 districts

All the teams were together in common areas in hotels
Teams ate together
Teams were all together in rooms to self administer "Covid-19 saliva tests
No professional health care workers to administer or collect test samples
Test results were returned 4 days later in some instances
No contact tracing has occurred
No follow-ups from Little League to make sure teams that were disqualified got home safely
No follow-ups from Little League to see how the "Covid-19 positive" cases are doing
No public announcement that teams were disqualified for alleged Covid-19 positive cases
The mental health fallout for children and adults is immeasurable
The indignity for teams of having results being posted as 6-0 losses on the Little League website when in fact those Covid-19 forfeit games have not been played.

Is there an issues with posting "team advances due to Covid-19 forfeit"
Is the issue, since the disqualification is indefensible the easy way out is to post a score?

After the positive Covid-19 test result many cases went to medical facilities and had multiple negative test results
After presenting Little League International with the facts of multiple negative Covid-19 test results – those facts had no effect.
The Covid-19 protocols changed on the eve of the regional tournaments from 9 players and 2 coaches to automatic disqualification with a positive test result. Apparently with no mechanism in place to verify a 4-day old false positive test result.
What is abundantly clear based on the exclusive reporting of TalkWilliamsport.com is that Ryan Miller can be an alternate team host (uncle) with a pair of DUI convictions.
Willie Weber can also be a team host (uncle) while keeping video evidence of "criminal sexual misconduct" in his office desk drawer. The incident was perpetrated by a Williamsport Area High School baseball player on another teammate during the 2018 team trip to Myrtle Beach, South Carolina. Weber previously characterized the incident as "a prank".
The Horry County South Carolina Office of Solicitor criminally charged ALLEGED PERPETRATOR #1 in the juvenile justice system earlier this year.
The Office of Pennsylvania Attorney General found there were significant lapses in the way the case was handled but was unable to bring a charge of Obstruction of Justice because there were no protocols or procedures for detectives to follow in 2018 regarding interviews of victims, fact witnesses and cooperation with other jurisdictions.
Is it any wonder Ryan Miller who was the head coach of the 2018 Williamsport Area High School baseball team and coached with 2 DUI's on his record was allowed to serve as an alternate team host (uncle) in 2016?
He resigned as head coach in 2018 days after showing up and coaching the Williamsport Area High School baseball team while being highly intoxicated. If he had not resigned, the school district was prepared to fire him.
So for those heart broken children, coaches and families, this is what has been going on for the past nearly four years with those very closely associated and in some cases employed by Little League International in South Williamsport, Pennsylvania.
With that as the backdrop, is it any wonder teams from Tar Heel Little League from Greenville, North Carolina, Needville Little League, Texas and Tulsa, Oklahoma are beside themselves being told to "get out of the hotel and get the kids home safe", by Dan Velte of Little League International after receiving false positive test results?
The same Dan Velte who joked via text message with current Lycoming County Commissioner Scott Metzger, long standing team host (uncle) and President of Montoursville Little League; he would move from Williamsport to Montoursville to be in that Little League.
The text was obtained in a Pennsylvania Right to Know Law request seeking communications between Metzger and Little League leading up to the White House visit a year ago.
The same Lycoming County Commissioner Scott Metzger who unilaterally canceled a service agreement with this author and Lycoming County in the aftermath of an article August 20, 2020 which chronicled the silence of Little League leadership regarding the aforementioned Myrtle Beach story.
THE TAR HEEL LITTLE LEAGUE STATEMENT AFTER BEING SENT HOME
"LITTLE LEAGUE INTERNATIONAL NEEDS MONEY TO OPERATE, SO IT SELLS THE KIDS"
"After all, look what LLI makes all parents sign before their child is allowed the privilege of setting foot on the field:"
"I, ______ [parent] hereby irrevocably consent, grant, license and give my permission to Little League Baseball . . . and any third party … ESPN entities, Major League Baseball . . . and any and all sponsors and/or licensees of LLB a royalty-free, irrevocable right and license to use, exploit, adapt, modify, sell, sublicense . . . throughout the world . . . the image, name, voice, likeness or persona of the above listed minor in any and all commercial exploits or ventures . . .in perpetuity throughout the universe"
"LLI needs money to operate, so it sells the kids….but rather when money becomes the focus in decision making at the expense of the kids.
The kids must always come first."
"We supplied our kids for LLI's financial benefit, but LLI failed to uphold its end of the bargain by unfairly and arbitrarily disqualifying them after only one game."
The Little League mission statement highlights the power of youth baseball to TEACH life lessons that build stronger individuals and communities.
Although LLI asserts that its number one concern is the safety of the kids, its actions tell a very different story.
Little League International (LLI) states on its website that "the health, safety, and well-being of every participant is Little League International's paramount concern."
The facts of our team's elimination establish the falsity of this statement:
–LLI failed to adopt and follow legitimate COVID protocols. LLI selected a testing methodology (saliva collection/sample deactivation) that is easy and cheap, but it has not been fully FDA approved.
The SDNA-1000 system sold by Spectrum Solutions that LLI selected can only be used under an emergency FDA authorization in very limited circumstances.
The FDA very clearly states:
"The device may be used for unsupervised specimen self-collection by a layperson 18 years or older and for specimen collection by a healthcare worker from individuals of any age."
–LLI failed to follow these FDA requirements. The tests LLI provided to players were administered by the players themselves, in violation of FDA requirements. No healthcare professional was involved in the process. The adult volunteer in the room did not even wear gloves and simply accepted the test vials after the players finished. Each team filled the room, with its players spitting into tubes for ten to fifteen minutes at a time. Our team walked into the testing room immediately following the preceding team. It would be hard to design a protocol that was more inaccurate or more dangerous for the players.
–LLI also failed to follow the chain of custody and label verification safeguards.
–Our team's first samples were collected on Wednesday evening, August 4. LLI stressed the importance of teams having to "test in." And, in fact, our players were not allowed to check into their rooms until after they submitted a sample. While that sounds "safe and appropriate," LLI shipped the samples to Utah for testing and did not receive the results until Saturday, August 7. By that time, our team had stayed in the same hotel with all the players from all the other teams for 3 nights. All the teams ate in the same room at the hotel and field complex, they all used the only elevator available in the hotel, and games had been played against other teams.
–If the safety, physical health, and well-being of the players were paramount, LLI should have administered a rapid test and reported the results PRIOR to any player or coach entering the hotel. If the rapid test was positive, LLI should and could have required the player or coach to go to a selected local health care provider for re-testing/confirmation/clearance prior to beginning play. Interestingly, although the county health department is adjacent to the SE Regional Tournament facility, it was not involved in the testing process at all. LLI's protocol was all about ease of use and show, not substance.
–When our team was notified of a positive result on Saturday, August 7 after having interacted and lived with the other teams for days, LLI gave the team an ultimatum to evacuate the hotel within 30 minutes. If LLI's protocols were so safe, what was the hurry after 4 days?
–Prior to the tournament, LLI talked about all the mental health challenges players would face and how it had mental health experts on standby. LLI then released the attached statement, publicly saying all of the right things: "The team members and their families have been informed of all appropriate health measures to help ensure all individuals are cared for, and that appropriate isolation and quarantine efforts are being followed." No part of that statement is true.
–There was ZERO communication with the families initiated by LLI. No LLI personnel or medical professional resources were provided onsite or involved in the process. The coaches were forced to tell the players and the parents themselves. At a moment's notice, parents were left literally trying to hold their devastated sons up in the parking lot after they were unceremoniously kicked to the curb. Parents and boys cried alone, with no help, before hastily throwing gear in vehicles.
–When this issue was later brought to LLI's attention, their cold, corporate response directed parents to use electronic resources found in a virtual portal.
–LLI only informed the coaches of the "positive" player's result, NOT the player's parents! The parents of the player had to later demand a copy of the written test results.
–LLI provided no opportunity to retest or verify the results. Retesting was important not only for the purposes of participating in the tournament, but also for safeguarding the health of that player, his family, and all the other boys and families.
–Dan Velte, LLI's Senior Operations Executive, later went so far as to state during a phone conversation with a team parent that it was "reckless" to seek a confirmatory test because the
LLI test is the best available.
Is that consistent with the LLI's public statement?
Is that statement consistent with the safety and physical/mental health of LLI's players being its number one priority?
–Guess what? The player whose results were reported by LLI as "positive" has since repeatedly tested "negative." After receiving the awful news of the positive result from coaches and before even receiving a written copy of his results, he tested again—the same day. The results were "negative."Out of an abundance of caution, he tested a second time the same day (Saturday), with negative results. He has tested every day since, with every single non-LLI test result being "negative." No member of his family has become symptomatic or tested positive. No other player or coach that LLI excluded from continued participation has tested positive.
–LLI ignored all of that and quickly posted its website a "0-6" loss for North Carolina in its next two rounds. After all, the ESPN broadcast must go on, right? The Southeast Regional brackets still show Greenville, NC losing two games 0-6 without explanation. In contrast, similar brackets for the Southwest bracket contain a disclaimer that "Games Declared Forfeits Will Not Be Played". Our team did not lose a single game it was allowed to play in the 2021 post-season.
–Even more disturbing news came with our player's written "positive" result from LLI. Redacted results are attached. The player submitted a sample on the evening of Wednesday, August 4, yet the report says his sample was collected at 8:03 am on Thursday, August 5. Whose result is this? If the time and date of collection are inaccurate, how can the rest be trusted?
–Incredibly, the lab report lists the doctor who ordered the test as "Dr. International, Little."
The FDA requires that this test be administered by a medical professional, but it clearly was not.
Is LLI proud of this? Is this the best it can do?
NO MEDICAL PROFESSIONALS WERE INVOLVED IN THE ACTUAL TESTING PROCESS
(with the exception of a Utah lab processing a sample from an unknown source that was collected in an unapproved manner).
–The LLI test manufacturer has a "Fact Sheet for Patients" available on its website. First, it is important to point out that LLI is using the test for players, not patients. Second, the term "patient" necessarily assumes a medical provider is involved. Finally, the Fact Sheet acknowledges that there is a very small chance that its test can give a positive result that is wrong (false positive). It goes onto say that when that happens, "your healthcare provider will work with you to determine how best to care for you based on the test results along with medical history, and your symptoms." LLI failed to provide any health care provider and failed to consider our team player's lack of pertinent medical history and lack of symptoms. Ignoring the manufacturer's instructions, LLI simply translated a positive result directly into disqualification of not only the player but our entire team without further inquiry or support of our player or team.
–Unfortunately, our team's experience is consistent with the wrongful elimination of the Texas and Oklahoma teams. We are informed that the test results from the supposedly COVID-positive TX players how "his" sample being collected before he arrived at the testing site. We are also informed that the allegedly COVID-positive OK coach has since tested negative on every non-LLI test he has taken. In fact, he has been told by doctors that he does NOT have COVID. His negative test results administered by medical professionals clear him to return to the medical profession in which he works, but LLI deemed them not sufficiently reliable for his team to play baseball.
–The rules listed on the LLI website (copy attached) currently state that if there is a positive test," the committee will assess the team situation to identify if the team has enough players and coaches to proceed with competing in their respective tournament. If the team cannot field nine players, they will be removed from the tournament." TX, OK, and NC had a singular positive test that resulted in immediate removal from the tournament without application of the "9 player rule" set by LLI. When the OK team inquired about this issue, LLI said the team was eliminated because they couldn't meet isolation/quarantine requirements. In reality, they had followed every LLI-required protocol—the only way players and coaches could participate is if they stayed in the LLI-provided rooms in the"COVID/team pod/bubble" described in the pre-tournament videos and parent Zoom calls prior to the event.
–By the time our team raised the same "9 player rule," LLI had come up with a new excuse, that we didn't have enough vaccinated players. On August 9, two days after our team was disqualified, LLI announced that as a result of a positive test within the Hawaii team the unvaccinated players could no longer participate—but the vaccinated players could continue competing and the team was not disqualified. This is extremely disturbing for numerous reasons:
a. There are only two places in the rules that reference vaccines:
i. "Players, coaches, and managers are not required to be vaccinated." 
ii. "Unvaccinated participants will also receive regular COVID-19 tests, every other day throughout the tournament."
b. The rules DO NOT say vaccination status of its players will be used to determine the eligibility of a team.
c. The creation and use of these criteria after the fact is unfair, capricious, and creates an unfair competitive advantage for teams based on criteria that were unknown to teams or players prior to the start of the tournament.
d. Furthermore, in order to even be eligible for a vaccine, a player has to have turned 12. Because the process to become fully vaccinated takes 6 weeks, it would have to have been started in June, well before our team even competed in the State Tournament.
e. Even more disturbing from a competitive balance standpoint, IT WOULD BE IMPOSSIBLE TO MEET THIS REQUIREMENT FOR MANY PLAYERS, including players on our team, whose twelfth birthday was too late in the process to complete full vaccination prior to the start of the regional tournament. Coaches and managers were not made aware of these criteria at the start of the tournament and certainly not at the time of team construction. Thus, LLI's use of this criteria randomly gives certain teams a competitive advantage.
f. In that this is all about "health and safety," LLI must also consider the reported medical literature linking COVID-19 vaccines to myocarditis (INFLAMMATION OF THE LINING OF THE HEART), which according to the CDC is a complication most prevalent in males age 16 and younger!
Again, since this is all about "health and safety," the science currently shows that while they don't typically become so ill they need to be hospitalized, vaccinated individuals do carry and transmit the virus. That is why the CDC has recommended the reinstitution of masking for all (vaccinated and unvaccinated) folks indoors and in crowds. That being the case, how is LLI ensuring vaccinated players are not transmitting the virus to other players on other teams?
–It was also very disturbing to learn that 3 days after disqualifying our team WITH ZERO CONTACT TRACING (LLI didn't ask who the "positive" player had roomed with, how many players stayed in his room, who he had been near, or anything at all), LLI announced that despite numerous positive tests, the Nevada team would be allowed to continue in the tournament; LLI stated that, after thorough contact tracing with the positive players and their interactions, the team still had enough players to continue. We are excited for the Nevada boys, but it is a travesty that our boys were denied the same opportunity.
–LLI is moving the fence mid-inning. As more and more teams are eliminated as a result of LLI'sincompetent, horribly executed testing protocol, and variable disqualification matrix, they are now creating ways to keep teams with positive tests in competition. They have changed the rules, announced new rules (some all players can't even meet), and are applying disqualification criteria inconsistently during the competition. WE CRY FOUL ON THIS TOMFOOLERY!
–Why is LLI doing this? Why is LLI treating teams with positive (false positive or otherwise) results differently? LLI has slots to fill on TV and they are running out of teams. Earlier in the tournament, games were only televised on ESPN+, but now the stakes have been raised with games being televised on ESPN2 and ESPN.
–The problems with LLI's testing protocol should not have been a surprise to it. One of our parents (an anesthesiologist dealing with COVID issues on a daily basis) raised concerns about the testing protocol before we even left NC. His concerns were ignored. He submitted written concerns/questions during the LLI parent zoom meeting, but the LLI representatives conducting the meeting neither addressed the concerns orally nor published them for other parents to see.
–The disqualification of teams on the basis of false positives was predictable. When pressed during a telephone call, LLI's Executive Director of Operations confidently boasted that "its" test is extremely reliable – the best. He went on to boast that it is 99.8% reliable. Taking that as true, and assuming it was administered pursuant to FDA requirements (which it clearly wasn't), and assuming the samples were properly separated and identified with proper collection times (which they clearly weren't), this statistic is VERY concerning. 99.8% means that there are .002% false positives. During the first two days of testing, LLI performed approximately 1920 tests(15 tests/team x 64 teams X 2 tests per team) x.002% (false positive rate) = 4 false positives. Using LLI's own statistics, its test generated 4 false-positive results within the first two rounds of testing. If a sample comes back positive, LLI said it retests that same sample, but there is ZERO opportunity to retest the player with the new sample built into the protocol. From the outset, LLI set up a system that would randomly eliminate 4 of the 64 teams from regional tournaments with false positives.
–LLI touts its affiliation with Major League Baseball and that the tests used, result from a partnership with it. While we don't pretend to know the inner workings of the MLB, undoubtedly MLB's test administration, collection, sample identification, transmission, and reporting are much better than the example shown by LLI. Do any of us believe we would hit like Fernando Tatis, Jr. if we used his bat?
Of course not.
The same tool does not equal the same result. Furthermore, MLB's use of test results is completely different than LLI's conduct during the regional tournaments. On August 8, it was reported that the Yankee's Anthony Rizzo, tested positive for COVID; the Yankees placed him on injured reserve and continued playing (beating the Royals 8-6 on August 9). https://www.cbssports.com/…/anthony-rizzo-tests…/
–LLI's treatment of a Greenville Little League umpire is also disturbing. This umpire made the the 18-20 hour round trip to Warner Robbins, Georgia to see "his boys" play. By the time he arrived on Saturday, our team had already been unceremoniously kicked out of all facilities. In fact, LLI would not even let him enter the ballpark because all NC passes had been invalidated. He had not seen the team in 3 weeks. He was not a health risk. He simply was putting the "kids first," which LLI clearly is not.
Prior to sending this communication, we repeatedly asked, via text, voicemail, and email, to have a face-to-face meeting with LLI's Executive Director of Operations to address these wrongs. While saying he would meet, he has refused to set a time or location for such a meeting. Ironically, he is currently in Greenville, NC as our City is hosting the LL Softball World Series.
Sadly, LLI's policies and actions have proven that its COVID testing protocol was never about getting it right. It was never about identifying actual positive results to protect players. It was always about adopting a cheap, easy system that would allow LLI to publicly say that it really cared about the kids, while quickly throwing the kids to the curb as collateral damage so the "show could go on"—so that the national TV broadcasts and associated dollars would continue to flow.
Respectfully submitted, Greenville Tar Heel 10-12 All-Star Team Parents and Coaches
August 10, 2021
EMOTIONS RUN HIGH
Caitlin Brown, a parent from the Tar Heel Little League in Greenville, North Carolina posted to Facebook Thursday evening an absolutely elegant yet heart wrenching story of her experience chasing the Field of Dreams in Williamsport. Brown granted TalkWilliamsport.com permission to share her post for this story.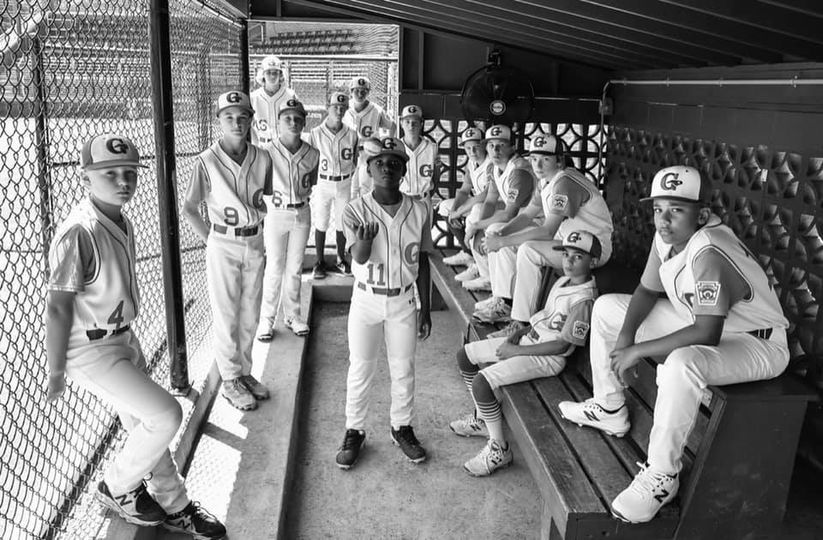 Dear @LittleLeagueInternational,
I truly do not have the words to express all the E M O T I O N S we have experienced in the last few weeks.
It is definitely an internal battle of getting so angry I want to R A G E & forget your program ever existed to being so grateful for the families and friends it has given us over the last F O U R years.
Truth is we committed to Y O U because as a family we truly love the game of baseball. We L O V E D it even when it meant saying "No" to beautiful vacations, and trips to see family. We L O V E D it through giving up entire summers of swimming & R I S K Y activities like riding a scooter! We committed to Y O U because our son loved it, he never once complained…. N O T once even after Y O U sent us home from the biggest tournament of his young 12 year old life.
So it is heartbreaking to say that something that brought this family so much happiness, excitement & pure J O Y has ended in this way.
Our son doesn't really understand it all right now, T H A N K F U L L Y and I pray that he never E V E R has to experience the feelings that we have felt over the last few weeks. We have experienced such a outpouring of L O V E from everyone that this has touched in someway. I will be forever T H A N K F U L to all of you that truly felt those emotions of anger and sadness with us.
Little League International what you don't see on ESPN is the hours and hours of time and dedication coaches have poured into our son. They feel this sadness as if it was their own because they have given Y E A R S to help grow and mold a kid that they see potential in. They have called and texted the most beautiful words of E N C O U R A G E M E N T and empathy to our son. They G E T it because they F E E L it with us.
What you don't see on ESPN is t h i r t e e n boys who are rising up and bonding together when it could have been so much easier to be mad.
But see Little League International what I have realized is that you are responsible for N O N E of the G O O D that has come from this.
You are just a B U S I N E S S, you are not compassionate & understanding. You needed 13 passionate boys/girls to play a game so that you could collect a C H E C K.
This year I will not be tuning in to the Little League World Series because I have discovered what actually goes on behind the scenes. I will not S U P P O R T a franchise that has placed making money in front of the mental health and well being of 13 of the most dedicated young athletes in the world.
So Little League International our ride to the LLWS just stays U N F I N I S H E D… open like a book of "What if's"…
Sincerely,
A frustrated & exhausted Mom
CARL STOTZ THE FOUNDER OF LITTLE LEAGUE MUST BE WEEPING IN HEAVEN
(Pictured – Little League Founder Carl Stotz with his nephews in Williamsport, PA)
The Original facebook page which is the page based on the feature film in development telling the life story of Little League Founder Carl Stotz posted the following yesterday:
Little League was built & existed on a promise made by Carl Stotz to make life better for kids,
not the other way around making life easier for corporate entities
(Little League International, ESPN & Walt Disney Company).
Please REMEMBER, what's at stake.
CARL STOTZ GAVE HIS NEPHEWS ORGANIZED BASEBALL – THE REST OF THE WORLD HE GAVE AMERICA
A bit of Little League trivia, what bust is in center field of Lamade Stadium?
Here is a hint, it is not Carl Stotz.
Is it any wonder why it took years for the Stotz family to step foot in South Williamsport?
Just prior to the publication of this article Little League International announced the
closing
of the Little League Baseball World Series to the public citing a rise in Covid-19 and Delta variant cases.
At this writing there is no test on the market for the Delta variant.
According to the Texas Department of State Health Services
website
:
How can I tell if I have the Delta variant? Do labs report that to the state?
That information may not be readily available. The viral tests that are used to determine if a person has COVID-19 are not designed to tell you what variant is causing the infection. Detecting the Delta variant, or other variants, requires a special type of testing called genomic sequencing. Due to the volume of COVID-19 cases, sequencing is not performed on all viral samples. However, because the Delta variant now accounts for the majority of COVID-19 cases in the United States, there is a strong likelihood that a positive test result indicates infection with the Delta variant.
This is a developing story on TalkWilliamsport.com.
"OP-ED: Time for #PUPPETCEO to retire and the assets of Little League International should be sold, immediately" – is forthcoming.
Stories from Texas, Oklahoma and around the nation regarding Covid-19 disqualified teams and their recently filed
court case
are forthcoming.