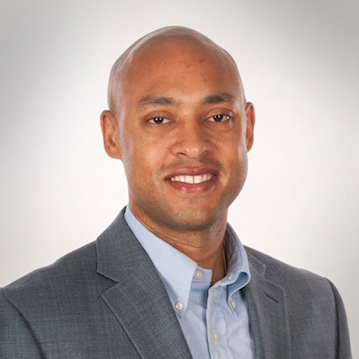 The following is an opinion editorial authored by Todd Bartley, TalkWilliamsport.com, News@TalkWilliamsport.com.
According to the actions of Williamsport Mayor Derek Slaughter, COVID-19 ended last June.
This event in history happened less than 90 days after he named his hand picked (until he forgot a few names) "Mayor's COVID-19 Advisory Board".
TalkWilliamsport.com has confirmed a grand total of three meetings were held by the "Mayor's COVID-19 Advisory Board"; one last April and a pair of meetings last May.
Was this the "efficiency" part of your platform?
Were you following "the science"?
Governor Wolf continues to keep businesses in differing degrees of COVID-19 related mitigation efforts. However, it seems in the absence of "Mayor's COVID-19 Advisory Board" meetings; mayor Slaughter has declared the pandemic over.
Is Mayor Slaughter using the same mindset as his former employer and late addition to the "Mayor's COVID-19 Advisory Board"; Dr. Timothy Bowers, Superintendent of the Williamsport Area School District?
From, "OP-ED: Long past time for Dr. Bowers to resign as WASD Superintendent"
Dr. Bowers has already provided the mechanism for his resignation, IN HIS OWN WORDS.
Bowers supplements his response to Jane Penman:
"In my opinion our actions are more impotent (important) than our words."
That quote came from the text message records of Dr. Timothy Bowers on Thursday, June 11, 2020, either 6:03 PM or 8:03 PM between WASD school board members Jane Penman and Lori Baer as noted in "The anatomy of the WASD Anti-Racism Board Resolution" – PART I.
An open ended question of what the Mayor knew and when he knew it regarding the 2018 WAHS baseball team trip to Myrtle Beach, South Carolina still lingers.
Just like the neatly timed transfer from teaching at Williamsport Area High School to the Williamsport Area Middle School in the run up to the 2019 Mayoral election.
BACKGROUND
Mayor Slaughter sent the following to local media on April 21, 2020 at 3:49 p.m. – Mayor COVID Advisory Board Press Release
"Mayor's COVID-19 Advisory Board
Williamsport, PA — In response to the needs of the greater community, I created the Mayor's COVID-19 Advisory Board. This board of key stakeholders will identify the impact, needs, and a path forward for Williamsport. The board will determine how the City can best respond and assist as we navigate COVID both in the short-term and long-term. Their advice will help guide us, help the City make the necessary changes it may need to make, and help this administration find the extra resources to do the work.
We were going to develop an advisory board to work on strengthening our community and economy even before the pandemic hit us; this crisis has pushed that to the forefront. The public will be invited to participate in broad discussions about how to expand our mercantile, manufacturing and service industry base in the most effective ways while building resiliency."
This Advisory Board was formed soon after the local newspaper asked the mayor for a statement regarding his first 100 days in office. The lack of questions of this administration from the local paper is a completely different OP-ED for another day.
"All,
The Sun-Gazette asked me for a statement regarding my first 100 days or so in office. That statement is attached. Additionally, there is a press release attached as well. Please contact me with any questions.
Stay well,
Derek"
From the statement provided by Mayor Slaughter to the local media:
"The public will be invited to participate in broad discussions about how to expand our mercantile, manufacturing and service industry base.
Again, there is no one way to do something.
What ultimately matters is being effective and building resilience."
Does anyone recall being "invited to participate in broad discussions about how to expand our mercantile, manufacturing and service industry base?"
Keep in mind, when Shop-Vac closed, the Mayor saw it on the news.
Does anyone recall Mayor Slaughter actually "doing something" during his tenure?
There was that one time he showed up to a "peaceful protest" downtown with a mask on to tell everyone "I hear you."
Do you?
Really?
Why the mask in mid-June last year Mayor?
Your "Mayor's COVID-19 Advisory Board" had already concluded what appears to be their last meeting.
Back for more on the announcement of the "Mayor's COVID-19 Advisory Board":
Sent, April 22, 12:44 a.m. – Advisory Board Members Press Release 4.21.20
Mayor's COVID-19 Advisory Board Members
Derek Slaughter – Mayor
Steve Johnson – UPMC
Davie Jane Gilmour – Penn College
Kent Trachte – Lycoming College
Jason Fink – Chamber
Jennifer Wilson – FCFP
Shannon Rossman – Lycoming County Planning
Dan Manetta – Innovative Manufacturers' Center (IMC)
Beth Armanda – Small Business/Restaurants
Damon Hagan – City Police Chief & Public Safety Director
Stephanie Young – Director of Community & Economic Development (retired summer 2020)
Joe Pawlak – Budget & Fiscal Officer
Nicholas Grimes – City Treasurer
City Councilman – Adam Yoder
Mayor Slaughter sent an update on April 23, 2020 at 3:15 p.m. – Advisory Board Members Press Release 4.21.20 (1)
"All, 
Please find the updated list. Ron Frick, President of Lycoming County United Way, and Tim Bowers, superintendent of WASD, have been added.
Stay well,
Derek"
How could the mayor have left off his former employer which is keeping a job on hold for him for four years while he serves as Mayor?
Unless of course he leaves office sooner; citing the demands of his growing family.
Were you all aware the Mayor and his wife welcomed there third child recently?
No meetings since last May and a new arrival, do the math.
At least we know now the Mayor was staying busy.
Mayor Slaughter received an email from this author on April 23, 2020 at 3:46 p.m.
Again I express my willingness to serve on your COVID-19 Advisory Board.
Looking forward to your response.
Todd"
To date, the email has gone unanswered by Mayor Slaughter, just like so many previous Right to Know Law requests.
Mayor Slaughter accepted the resignation/retirement of Stephanie Young – Director of Community & Economic Development and "COVID-19 Advisory Board" member last summer.
That apparently left an unfilled seat on the "COVID-19 Advisory Board" this author is still willing to fill.
New Right to Know Law requests are being submitted this week to the City of Williamsport to get to the bottom of the lack of leadership coming from the current administration.
The RTKL requests, seek to clarify the lack of transparency of the recommendations from the "Mayor's COVID-19 Advisory Board"; if any even exist.
Why did the Mayor stop having COVID-19 Advisory Board meetings when the City of Williamsport and Lycoming County experienced the greatest number of cases during the pandemic?
Was he self-quarantining due to the pending new arrival?
According to a Facebook post this past Thursday by Lycoming County Commissioner Scott Metzger:
"I am posting these numbers not for comments to raise any controversy or argument. They are posted so people have an idea of the COVID-19 numbers to date since last March.
Our area received the brunt of this virus in Nov. Dec (2020) and Jan. (2021)
Numbers have gradually improved over the past few weeks to numbers we saw in the Spring of 2020 in the area.
Williamsport and Loyalsock Area-3,189 cases
Muncy Area-1,320 cases
Montoursville Area-1,100 cases
Jersey Shore Area-1,043 cases
South Williamsport-726 cases
East Lycoming Area-490 cases
Montgomery Area-297 cases
Trout Run Area-197 cases
Linden-174 cases
Today there were 21 new cases and 85 negatives.
There are 17 in the hospital, 7 in ICU and 5 on ventilators.
Overall 288 deaths have occurred. Stay safe.
Things are improving as more people are receiving vaccines."
With this kind of lack of accountable leadership, you know when candidate Slaughter said "we're leaving City Hall", except the administration is staying.
It could be argued candidate Slaughter knew this move was the only plausible solution years ago while serving on City Council.
At this rate, the City of Williamsport will be unable to find its way forward with this current administration.
Just like the leadership at the WASD where Mayor Slaughter use to work; both are more concerned about what is being posted on social media than actually doing the difficult work for the citizens of this city.
When none of them have the political will to face troubling issues facing this community head on; instead sticking their collective heads in the sand praying it will go away.
Knowing real issues will never be addressed by the local paper which is across the street from City Hall.
Mayor Slaughter you claimed to be qualified for this job and 2900 plus people believed it; curious how many would like to cure their ballots. We would ask former Secretary of State Boockvar about it, but she resigned already.
Maybe you should follow her lead out the door, and take WASD Superintendent Dr. Timothy Bowers, WASD School Board Member Jennifer Lake and your internet surfing (on the job) executive assistant Janis Holmes with you; since this town cannot take much more of Getting Slaughtered by your leadership!
Look on the bright side – the taxpayers got a nice tax increase; since you believe COVID-19 ended last June; you can skip the mask wearing and social distancing at the next in-person "Mayor's COVID-19 Advisory Board" meeting.
This is a developing story on TalkWilliamsport.com