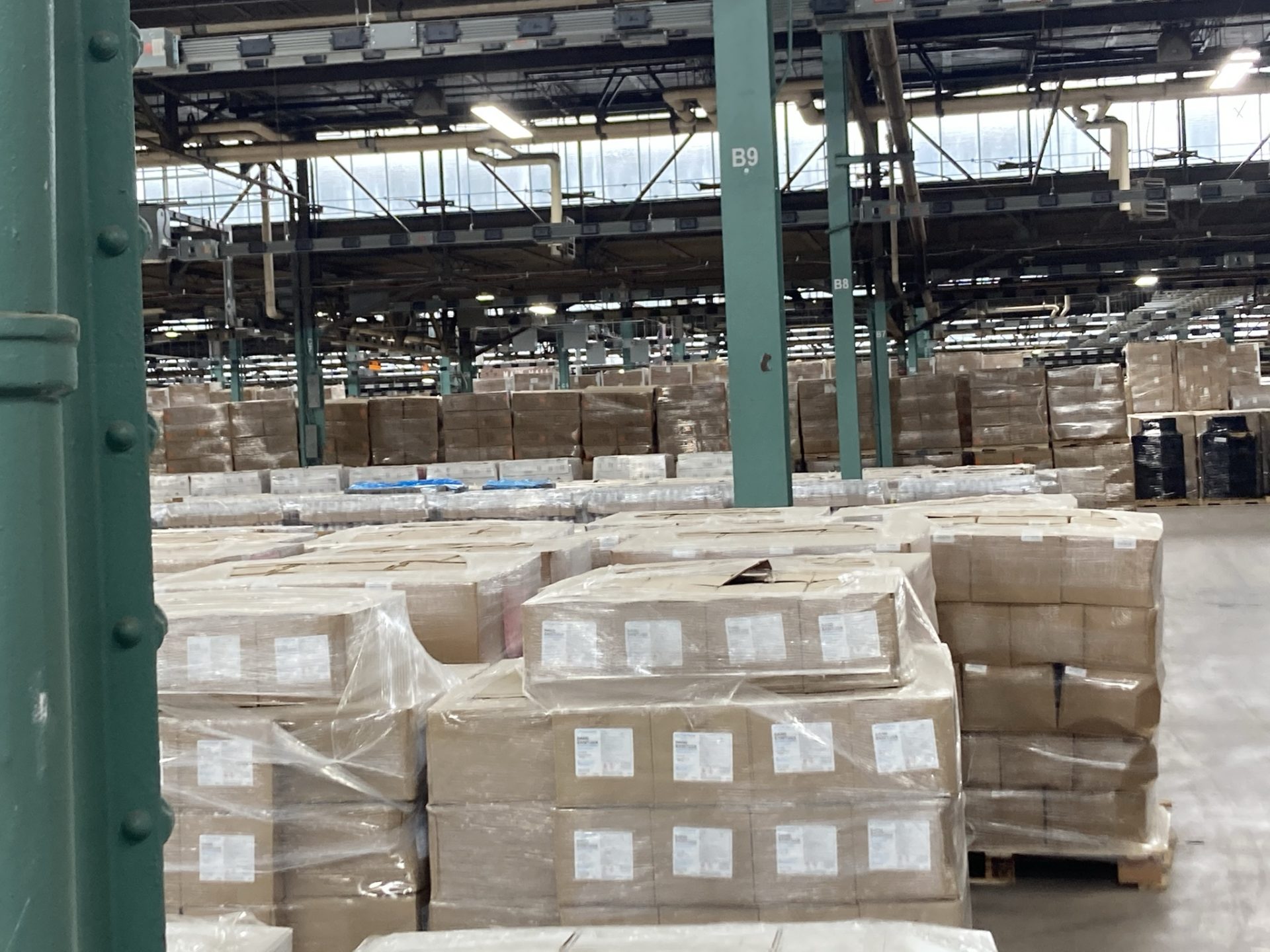 Photo: COVID-19 relief supplies sit idle inside the PA Farm Show Complex
Todd Bartley, TalkWilliamsport.com
News@TalkWilliamsport.com
Shannon Powers, Press Secretary for the PA Department of Agriculture provided the following to TalkWilliamsport.com on Thursday afternoon in response to the WHISTLEBLOWER story.
"The Wolf Administration used the summer months to prepare for a fall resurgence that would – and did – significantly tax the healthcare sector. Part of this strategy was to acquire a significant stockpile that could be used to assist healthcare facilities who were unable to acquire these products through their normal supply chains, such as we saw during the spring surge of COVID-19. As the global supply chain for these products has been limited at times, the Administration has had to look at alternative vendors, including some from overseas; however, all products that are purchased for this stockpile have been vetted by federal partners and are either approved or authorized for use in the United States by the Food and Drug Administration. This has resulted in the Administration having significantly more PPE on hand to assist those who need it than we had prior to COVID-19. Further, at this time, costs related to maintaining this stockpile of PPE supplies are being covered by the State and are reimbursable by Federal disaster relief funds.
We continue to push PPE to those who need and request it and will work to ensure we keep our stockpile filled to prepare for a future surge, for future COVID-19 vaccination efforts, or even a future public health emergency.
The Administration has also pushed out significant quantities of PPE to those facilities that need it. Since the beginning of the pandemic, the commonwealth has provided millions of N95 and procedure masks, gloves, gowns, face shields and bottles of hand sanitizer to facilities that need it across the state. We require that facilities first attempt to procure these products through their own supply chain, but in the event that PPE such as masks, gowns, face shields, gloves or hand sanitizer is unable to be procured, a resource request would be submitted for review and if appropriate, PEMA and the Department of Health collaborate to deliver the requested supplies. The commonwealth stockpile is used in the event that other suppliers do not have the necessary items and all other potential sources have been exhausted.
We have pushed out close to 6.3 million N95 masks, more than 1.2 million gowns, more than 3.5 procedure masks, close to 16.7 million gloves, more than 1.5 million face shields, and close to 1.4 million bottles of hand sanitizer from the stockpile.
Pennsylvanians need to continue social distancing, wearing masks, and doing all of the things that we know help to keep us safe – that's the best way to protect yourself and your family, but it also protects our health care workers."
As a point of clarity, Powers confirmed that no COVID-19 vaccine is being stored in the PPE stockpile or at the Farm Show complex; "Those administering vaccines need PPE."
This is a developing story on TalkWilliamsport.com.