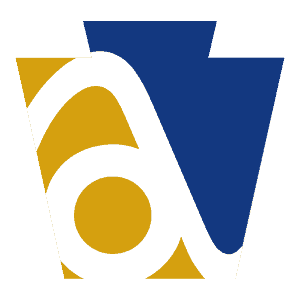 Harrisburg, PA – Secretary of Administration Michael Newsome announced today that a mapping application developed for PennDOT is among the winners of the 2020 Outstanding Achievement in the Field of Information Technology awards presented by the National Association of State Chief Information Officers (NASCIO).
The project was selected from a pool of over 90 nominations in 10 categories submitted by state governments.
"We are honored to see Pennsylvania recognized on the national level once again for its leadership and innovation in technology," said Secretary of Administration Michael Newsome. "This award-winning project demonstrates how we can use data in new ways to uncover insights and improve outcomes for the people of Pennsylvania."
The app, known as Maintenance IQ, has improved maintenance planning and the management of equipment, workers and other assets at PennDOT. The app ​uses data from ​existing PennDOT systems to better detect highway deficiencies, determine roadway treatments, plan operations and monitor production. This helps to ensure projects remain on schedule and are initiated in the proper sequence. Maintenance IQ was also integrated with another PennDOT app used to collect data on guide rails, stormwater facilities, shoulders and paved and unpaved roads. Maintenance IQ helps PennDOT complete the right maintenance or treatment at the right time, helps infrastructure last longer and maximizes the value of taxpayer investments.
"PennDOT's maintenance crews are critical to keeping Pennsylvania's roads safe all year round," said PennDOT Secretary Yassmin Gramian. "Maintenance-IQ has been an incredible tool for our maintenance crews and I'm so glad that it's getting this recognition."
Additionally, PennDOT's REAL ID implementation and the Office of Administration's use of data to create key cybersecurity risk indicators were selected as runners-up in their respective award categories.
NASCIO presents the Outstanding Achievement in the Field of Information Technology awards to states that have implemented exceptional programs that have made an important contribution to the operation of state government.
To learn more about the NASCIO awards, visit www.nascio.org.