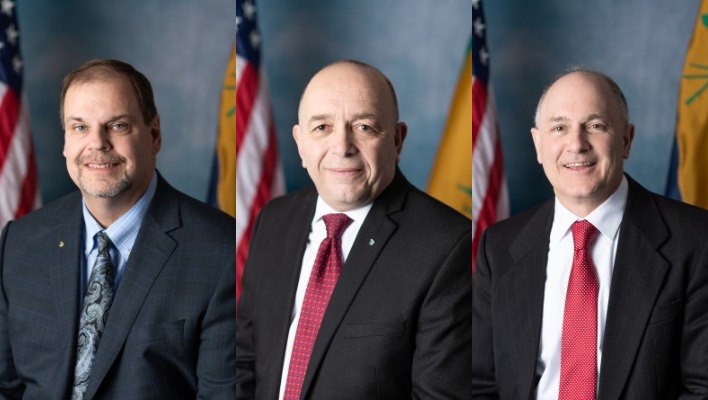 By Todd Bartley, TalkWilliamsport.com
News@TalkWilliamsport.com
After seeing numerous local media reports littered with false information regarding the hand counts of elections discussed at the Lycoming County Board of Elections on Tuesday; Lycoming County Commissioners Metzger, Mirabito and Mussare issued a press release Wednesday afternoon.
The unedited press release is as follows:
"The Lycoming County Board of Elections met on Tuesday, October 4th, 2022 to deliberate the subject of hand counts of elections. Public comment on agenda items were heard.
The Director of Voter Services, Forrest Lehman, presented a review of current practices for preelection testing and post-election audits. The outcome of the deliberations resulted in two sperate motions being made.
The first motion, made by Commissioner Scott Metzger, resulted in an order to hand count the ballots cast for presidential electors and 1 additional statewide contest from the November 2020 General Election to begin no earlier than Monday, January 9, 2023.
The motion established a proposed set of rules for the conduct of the recount. Commissioner Tony Mussare seconded the motion.
The motion was approved 2-1, with Mr. Metzger and Mr. Mussare voting in the
affirmative and Commissioner Rick Mirabito voting against.
The second motion, made by Mr. Mirabito, resulted in adopting a hand count of 2% of the ballots cast after every election as the county's post-election audit policy going forward.
The policy was adopted in order to satisfy the longstanding 2% statistical audit requirement in the PA Election Code as well as the newer statewide risk limiting audit standard with a single process.
Mr. Mussare seconded the motion. The motion was approved 2-1, with Mr. Mussare and Mr. Mirabito voting in the affirmative and Mr. Metzger against.
The Lycoming County Election Board's intent and purpose of approving these two actions is to improve voter confidence in the election process in Lycoming County by verifying that the electronic voting system results are consistent with that of the hand counting of the two races in the 2020 election and the hand counting of post-election audit results going forward."
This is a developing story on TalkWilliamsport.com.