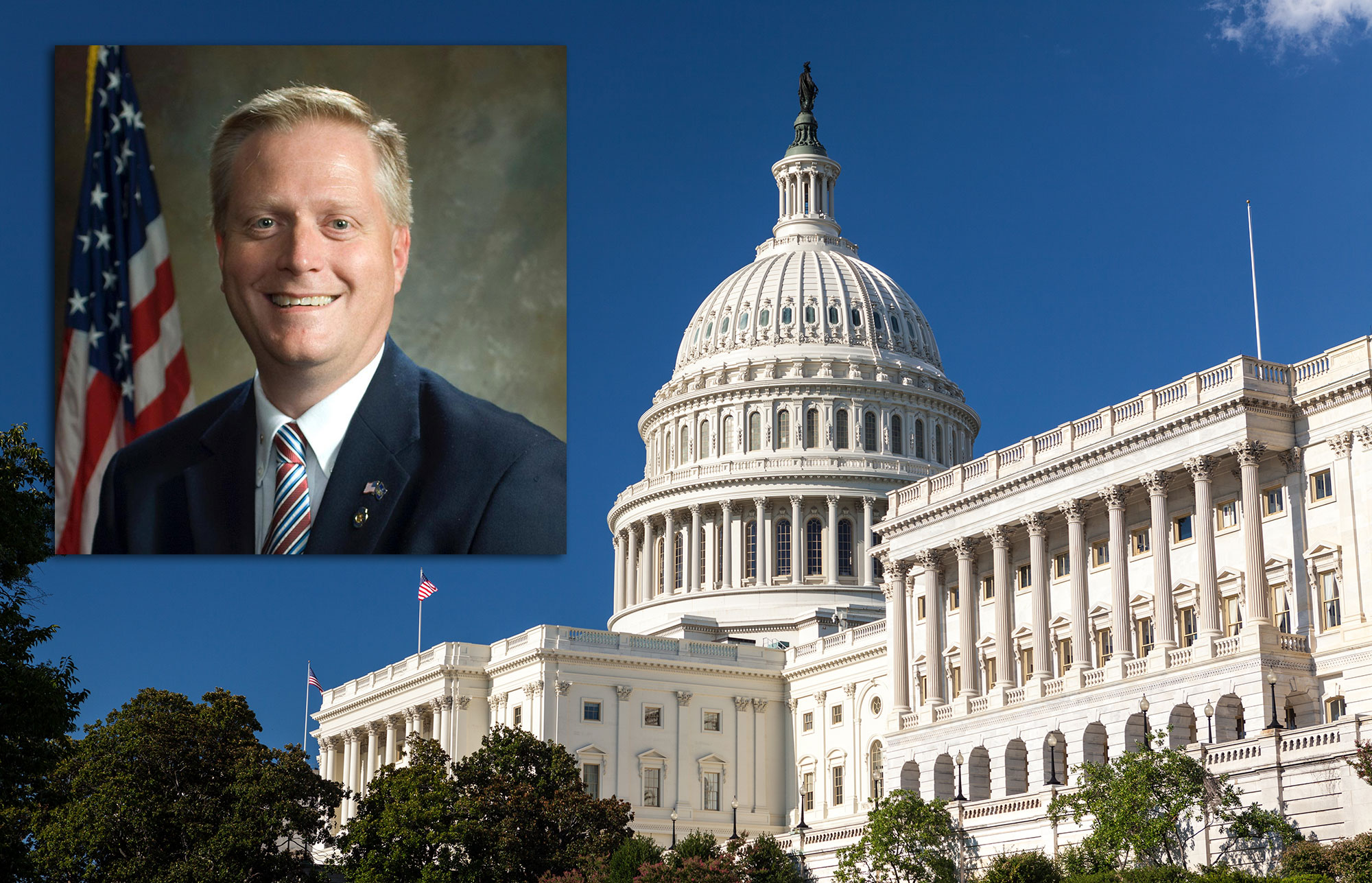 Keller pens Fox News Op-Ed, appears on national television
in support of law enforcement improvement legislation
WASHINGTON – Congressman Fred Keller (R-PA) wrote an Op-Ed in Fox News today outlining his support for the Just and Unifying Solutions to Invigorate Communities Everywhere (JUSTICE) Act—Republican crafted legislation that would incentivize law enforcement agencies to implement best practices, enhance training, and reform use of force guidelines.
Here are some key excerpts:
The JUSTICE Act encourages beneficial policies like accreditation for police departments and the elimination of chokeholds, while avoiding an approach to local law enforcement where all important decision are made in Washington and handed down to local law enforcement agencies.
In addition, the JUSTICE Act helps improve law enforcement by giving officers the tools, training and resources they need to continue doing the job the right way.
Unfortunately, Democrats in the House and Senate are standing in the way of this forward-thinking legislation that ensures police officers are better trained to protect the communities they serve.
The Democratic bill would do exactly what the experts I met with at listening sessions in my district in Pennsylvania have warned against: control local police departments from Washington.
The JUSTICE Act deserves enactment because it would improve relations between police departments and communities across America, strengthen public safety, and unite the country. The bill offers the commonsense solutions to bring about the improvements required at this moment in our nation's history.
Over the past several weeks, I have traveled around Pennsylvania's 12th Congressional District to hold law enforcement improvement listening sessions. I have heard from members of the black community, religious leaders, elected officials, law enforcement agencies, police training experts, and others to get a sense of what is already being done locally that can be replicated nationally – and what needs to be done that departments have yet to implement.
One common theme that I have heard is that local police departments cannot and should not be run from Washington. Policing in rural Pennsylvania vastly differs from what is required in urban areas. Any police improvement legislation should reflect this reality.
In addition to the Op-Ed, Congressman Keller appeared on Fox & Friends First Wednesday morning in support of the JUSTICE Act and called out Democrats for focusing on "scoring political points" instead of working in a bipartisan fashion to craft needed law enforcement improvements.
(Click to watch video)
Here are some key quotes from that interview:
Really, they are talking about political points. If the Speaker wanted to make sure we get it right, the [Democrats'] bill wouldn't have been written in secret and we would be in Washington doing the work of the people rather than in our living rooms. Congress is supposed to be meeting in congress, not in our living rooms.
Talking about scoring political points, I think the Minority Leader in the Senate and the Speaker shouldn't talk about scoring political points. If they wanted to get to the bottom of this, they would be working together with both sides of the aisle to see what we can do. It's just really disappointing.
On Tuesday and Wednesday, Congressman Keller was featured in dozens of media markets across the country advocating for law enforcement improvement legislation where he was noted as being "all-in" on the JUSTICE Act.
(Click to watch video)
Democrats and Republicans continue to battle over how far to go with police reform. Pennsylvania Republican Fred Keller is all-in on the Senate Republican bill, that has the president's support.
"Sen. Tim Scott had put out a good framework and a good bill and that's the bill we're really supporting," Keller said of the JUSTICE Act.
The recent advocacy follows weeks of listening sessions held by Congressman Keller across Pennsylvania's 12th Congressional District that had input from community leaders, law enforcement, training experts, and others to help inform his action on law enforcement improvement legislation in the wake of the tragic killing of George Floyd.