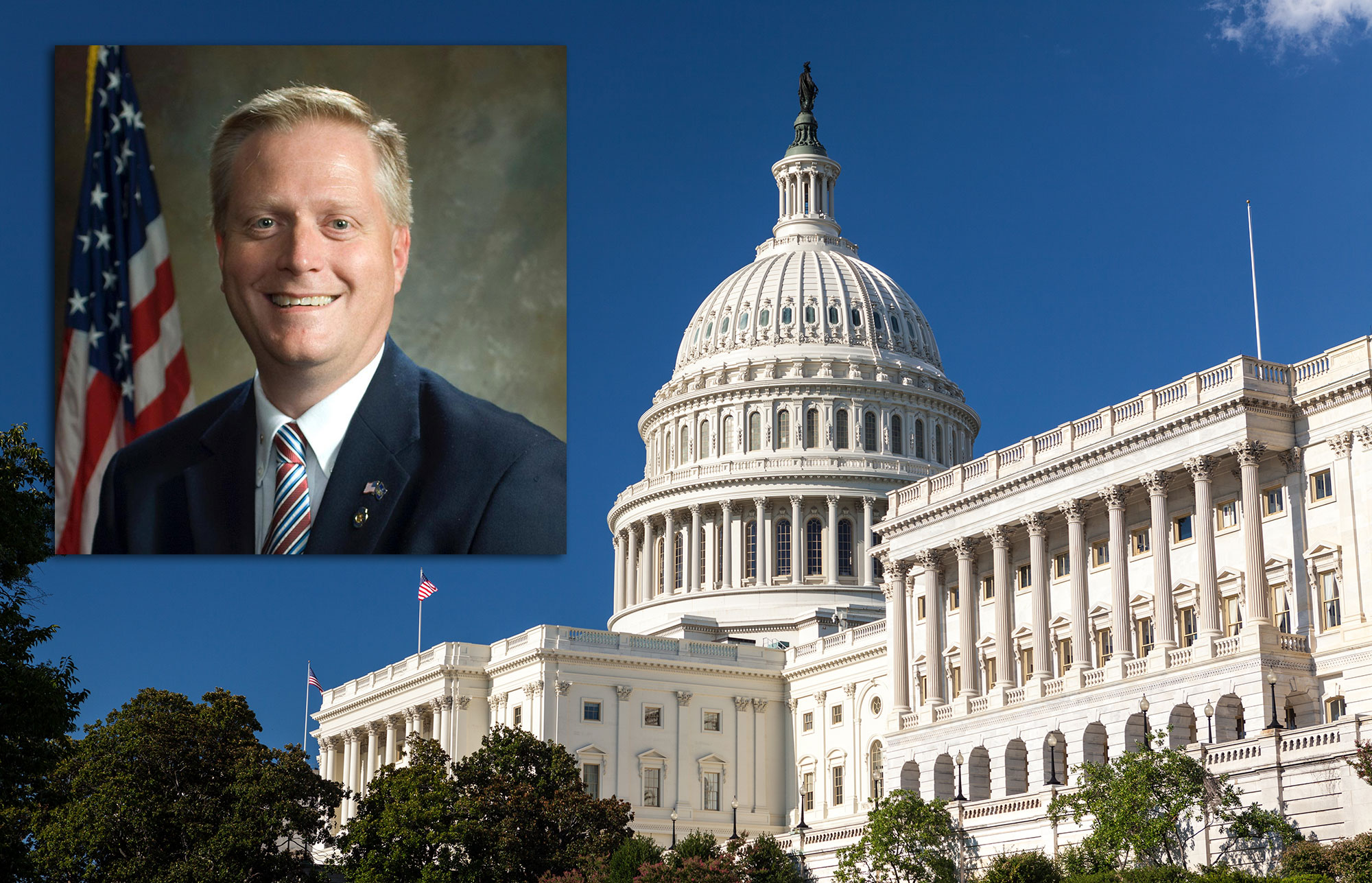 Says Biden's border policies have left UACs vulnerable to exploitation, human trafficking
Washington, D.C. – Today, Congressman Fred Keller (PA-12) introduced the Safe Sponsor Act which would ensure unaccompanied alien children (UACs) are placed only with U.S. citizens or legal permanent residents who are vetted and capable of providing necessary care. Original co-sponsors of the Safe Sponsor Act include Representatives Nancy Mace (SC-01), Madison Cawthorn (NC-11), Randy Weber (TX-14), and Louie Gohmert (TX-01).
Under the current system, while potential sponsors must undergo background checks and complete a sponsor assessment process, sponsors are not required to be permanent legal residents or US citizens. As these individuals are often less documented than their counterparts with either permanent resident or US citizenship status, this oversight leaves a potentially dangerous gap in sponsors' vetting process and provides a loophole exploitable by human traffickers.
Congressman Keller told The Washington Times in an exclusive interview that the Safe Sponsor Act is a response to the Biden administration's failed border policies that have put unaccompanied minors at greater risk of falling victim to human trafficking. Here are some excerpts from the story:  
Mr. Keller said the Biden administration doesn't do a good enough job checking out sponsors who come to claim the Unaccompanied Alien Children, or UACs, from government custody, and some of them are putting the kids into abusive situations.
***
His legislation comes amid a record-shattering surge of UACs.
***
At one point HHS's Office of Refugee Resettlement had more than 22,000 children in its custody, most of them stashed in makeshift camps that critics said were filthy, spread disease and left kids traumatized.
***
Seeking to rush kids out of those conditions, the Biden administration last year weakened the background check process for sponsors, making it easier for people to come and collect children.
***
Many of the sponsors are in the country illegally themselves, and there are documented cases of UACs being placed with sponsors who beat them or force them into child labor.
***
"Once these children are here, we need to know what's happening to them. And the information right from the Department of Justice and the Department of Homeland Security are showing us that they have no control over it," [Keller said].
***
Read the full story here.
On the introduction of the Safe Sponsor Act, Congressman Keller made the following statement:
"Unaccompanied alien children, at no fault of their own, have been thrust into a dangerous situation at the southern border that has left them vulnerable to exploitation by human traffickers, cartels, and violent criminals. Current Biden administration policy doesn't require sponsors of these children to be legal residents or U.S. citizens. That's totally unacceptable and leaves a dangerous gap in the government's vetting process. Month after month, we have seen the national security and humanitarian crisis at the southern border worsen. The Safe Sponsor Act is a necessary step to ensure that these children are shielded from bad actors and given the proper care."
Congressman Madison Cawthorn (NC-11):
"Weak immigration policies and emboldened cartels under the Biden administration have placed innocent children in grave danger of human trafficking. It's essential that Congress ensure unaccompanied alien children are placed with vetted, trustworthy sponsors. I'm proud to cosponsor Congressman Keller's Safe Sponsor Act and call on congress to act now; let's take this vital step in protecting potential victims of human trafficking."
Bill text on the Safe Sponsor Act can be found here.
Background:
After being apprehended by the Department of Homeland Security (DHS), UACs are placed into the care and jurisdiction of the Office of Refugee Resettlement (ORR), a branch of the Department of Health and Human Services (HHS). ORR is then tasked with placing "an unaccompanied child in the least restrictive setting that is in the best interests of the child"; many UACs are released into the custody of sponsors, oftentimes a close relative. HHS reported that DHS referred to ORR 122,731 UACs in FY2021 alone.