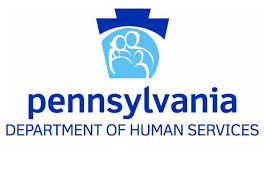 Harrisburg, PA –Department of Human Services (DHS) Secretary Teresa Miller today discussed application and enrollment trends for public assistance programs and reminded Pennsylvanians that public assistance programs are still available. Anyone who may need assistance with buying groceries, accessing health care, and affording other basic necessities are encouraged to apply for assistance.
Secretary Miller also discussed the need for support from the federal government to continue flexibilities authorized under state and federal disaster declarations that ensure continuity of benefits during the uncertain economic climate.
"Even as we reopen, it is not going to get easier right away, but we must do all we can to mitigate the long-term harm that could come from this time, particularly on those who already experience health and economic challenges more acutely," said Secretary Miller. "Public assistance programs can be a resource to help people who have lost a job or a significant portion of their income or work a low-wage job make sure they can meet essential needs, and I want all Pennsylvanians to know that they do not have to weather this time alone."
DHS' programs are designed to help Pennsylvanians who have lost income or employment meet basic needs until they are able to start work again. Programs include Medicaid, the Children's Health Insurance Program (CHIP), the Supplemental Nutrition Assistance Program (SNAP), the Low-Income Home Energy Assistance Program (LIHEAP), and Temporary Assistance for Needy Families (TANF). DHS has also received approval to provide additional supports created specifically in response to the COVID-19 pandemic, including the Emergency Assistance Program (EAP) and the Low-Income Home Energy Assistance Program (LIHEAP) Recovery Crisis Program.
Pennsylvanians who have experienced a change in income or job loss, regardless of its relation to the COVID-19 pandemic, can apply for benefits online at any time at www.compass.state.pa.us. Those who prefer to submit paper documentation can print or call for a paper application and either mail the application to their local County Assistance Office (CAO) or place it in a CAO's secure drop box, if available. While CAOs remain closed for in-person services, many services are still available online or by phone, and they continue to process applications, determine eligibility, and issue benefits. Clients should use COMPASS or the MyCOMPASS PA mobile app to submit necessary updates to their case files while CAOs are closed.
Enrollment has increased for both Medicaid and SNAP in the month of May, though May's increase was less than the increase from March to April. Overall application numbers are down 40 percent, but DHS has been approved to extend annual SNAP renewals and not disenroll people from Medicaid, which has contributed to the increased enrollment numbers.
Health Care
From February through May, there has been an overall increase by 4.2 percent, or approximately 118,000 people, in Medicaid enrollment.
Pennsylvanians who have lost health coverage or are currently uninsured and need coverage for themselves or their children may qualify for coverage through Medicaid and CHIP. Medicaid and CHIP provide coverage for routine and emergency health services, tests and screenings, and prescriptions. COVID-19 testing and treatment are also covered by both Medicaid and CHIP. Medicaid and CHIP enroll individuals throughout the year and do not have a limited or special enrollment time, so people needing health coverage can apply for these programs at any time. There are income limits for Medicaid, but all children qualify for coverage through CHIP.
Food Security
SNAP enrollment has increased by 9.7 percent, or 189,727 people, from February through May.
SNAP helps more than 1.9 million Pennsylvanians expand purchasing power by providing money each month to spend on groceries, helping households have resources to purchase enough food to avoid going hungry. Inadequate food and chronic nutrient deficiencies have profound effects on a person's life and health, including increased risks for chronic diseases, higher chances of hospitalization, poorer overall health, and increased health care costs. As the nation faces the COVID-19 pandemic, access to essential needs like food is more important than ever to help keep vulnerable populations healthy and mitigate co-occurring health risks.
Emergency applications for SNAP can be expedited in five days, and all Pennsylvanians who are in a difficult financial situation due to the economic challenges of this pandemic should apply to see if they are eligible for assistance.
Pennsylvanians who need immediate help feeding themselves or their family can also find and contact their local food bank or pantry through Feeding Pennsylvania and Hunger-Free Pennsylvania to access food resources in their community.
Temporary COVID-19 Programs
EAP helps low-income families who have lost wages and are experiencing financial challenges due to the COVID-19 pandemic. The program uses existing TANF funds and is open to families with a child under the age of 18 or a woman who is currently pregnant. Families who qualify for EAP will be eligible for a one-time payment to assist them in meeting basic needs and to help them secure more stable financial footing in the future.
Funds remain available, and this program has been extended. Applications are being accepted through July 12. Families should be prepared to submit all necessary documentation with their application to expedite processing and avoid having to apply again. Applications are accepted at any time, and previously rejected applications can be resubmitted. More information about EAP, including income limits, is available here.
LIHEAP provides assistance for home energy bills, helping ensure continuity of utility and other energy services for low-income Pennsylvanians. The LIHEAP Recovery Crisis Program offers a crisis benefit and a supplemental payment for households that received a crisis payment made directly to utility companies or fuel providers to help offset costs for home utilities.
LIHEAP normally runs from November through March, but the Recovery Crisis program can help with Pennsylvanians' current energy costs, including critical air conditioning during the summer months. Assistance is available for both renters and homeowners. LIHEAP Recovery Crisis program will run through August 31, 2020, or until all budgeted funding is expended. More information, including income limits, can be found here.
To date, 4,358 people have been approved for EAP and 24,582 people have been approved for LIHEAP Recovery Crisis.
Visit pa.gov for a "Responding to COVID-19" guide or the Pennsylvania Department of Health's dedicated Coronavirus webpage for the most up-to-date information regarding COVID-19. Guidance to DHS providers related to COVID-19 is available here.