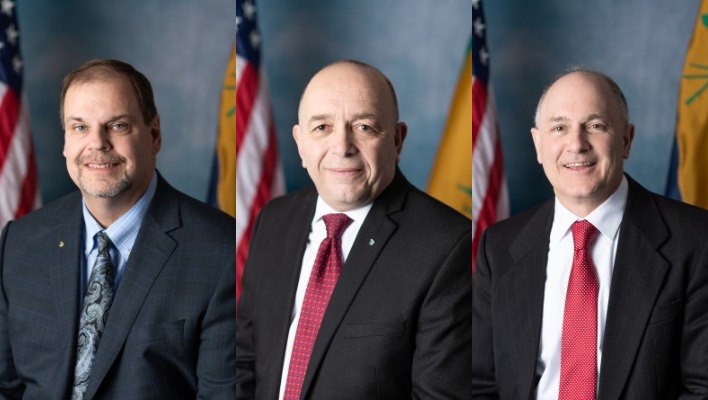 Photo: Lycoming County Commissioners (L-R) Scott Metzger, Tony Mussare and Rick Mirabito
On Wednesday evening the Lycoming County Commissioners issued a press release after visiting Senior Judge John Leete dismissed the case they brought against duly elected Controller of Lycoming County, Krista Rogers.
The ruling by Senior Judge Leete does not address the issues raised in the County Code; those issues may be headed to Commonwealth Court for clarification.
July 21, 2021
Lycoming County Media Release
The Lycoming County Board of Commissioners have reviewed the court's decision in our suit against the Lycoming County Controller. We conclude that this decision does not invalidate any of the actions that this Board of Commissioners has taken.
As we said when we initiated this process, we brought this suit solely to protect the integrity of the County's financial operations, which were jeopardized by the Controller's threats to withhold her signature from employee and vendor checks and to train and supervise staff. The suit allowed us to return essential fiscal functions to the County, where they had been effectively performed for decades.
The Court's ruling does not change any of that. Those functions will remain where they now are again, within the County Office of Budget and Finance. Payroll, accounts payable, and the general ledger will be handled by the County employees with the Controller continuing to retain her oversight functions, which was never challenged by the Commissioners.
Filing this lawsuit was necessary to allow the Commissioners to remain as the ultimate managers of the County's financial affairs in the best interest of the County's taxpayers.
This is a developing story on TalkWilliamsport.com.