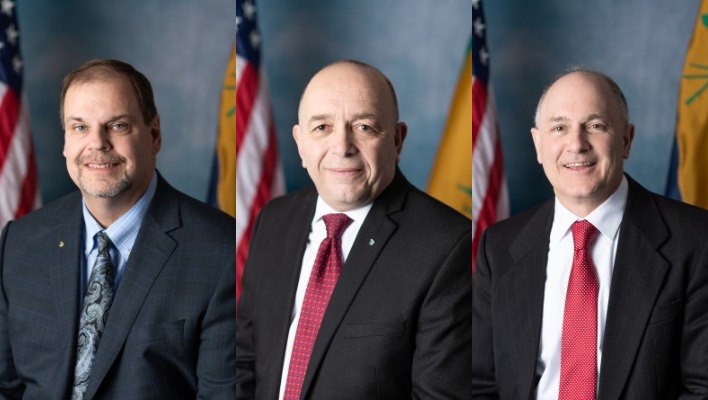 Saturday morning the Lycoming County Commissioners provided the media with a written statement dated Wednesday, August 25, 2021 and released today in response to assertions made by Krista Rogers, Lycoming County Controller.
"Because the Controller continues with her unsupported assertions of alleged illegal conduct by the County Commissioners, we are compelled to respond.
First,the action by the Commissioners on the 911 recruitment/retention plan was proper. The concept of the plan was approved on Tuesday, August 17th, with the understanding that Salary Board action would follow before implementation in September. The Salary Board action required to implement the plan was taken on Tuesday, August 24th, with a unanimous vote to implement the plan, including the Controller herself voting in favor.
Second, the Commissioners stand by their decision to return essential fiscal functions to the Office of Budget and Finance. As we said when we initiated this process, we brought this suit solely to protect the integrity of the County's financial operations. The suit prevented threatened interference by the Controller with the process of returning these functions to the office where they had been effectively performed for decades. Payroll, accounts payable, and the general ledger will be handled by the County employees in the Office of Budget and Finance, with the Controller continuing to retain her oversight functions, which were never challenged by the Commissioners.
As we are the ultimate managers of the County's financial affairs, it remains our position that this action was in the best interest of the County's taxpayers. This response is to dispel the Controller's contention our decision was improper and illegal. The Court had the opportunity to address the ultimate merits of whether the County's decision was proper, but it did not do so. Instead, it ruled on a procedural issue without reversing in any way on our actions regarding the transfer of functions.
At this point, it is our hope that everyone will simply move forward from here. We believe the County's taxpayers are more concerned with these essential functions being performed properly – as they now are – rather than what office performs these ministerial acts."
This is a developing story on TalkWilliamsport.com.