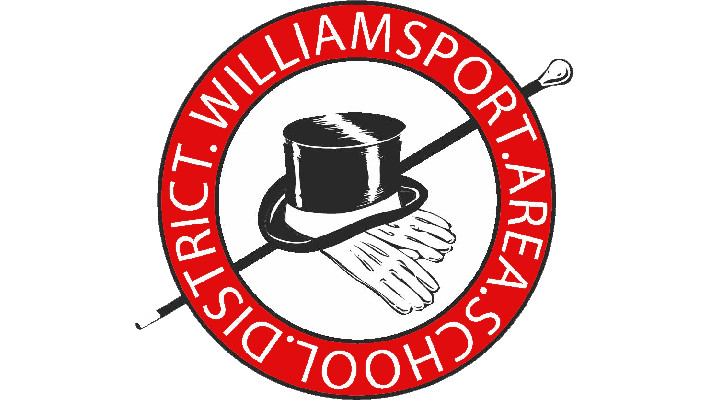 By Todd Bartley
News@TalkWilliamsport.com
Having lived in Lycoming County since 2007 it is humbling when folks who have genuine concerns about the safety of children confide in me and share their stories.
It is an awesome responsibility.
With that responsibility is an obligation to obtain as many facts as possible and follow those and not allow emotion to get in the way.
At the outset, it needs to be noted in no way did I seek out this story; it was brought to my attention in a manner that garnered an immediate response.
In regard to the school district that will be mentioned in this story it has been eluded to on social media posts by current school board members that in some way I am out to speak ill of this particular district. Nothing could be further from the truth.
Over the past decade our radio stations have been proud to broadcast more of this particular district's games than any other radio or television outlet in the market including some teams having winless seasons. So we have been there in good times and bad.
Countless athletes over the years have been awarded player of the game honors as well as at our annual awards banquet numerous student athletes have received public recognition of their fine accomplishments and those can be reviewed at any time by visiting any of the station websites.
So for anyone, especially school board members to question my motives speak more to their character and not mine.
Additionally, as you will read may be one of the reasons this story is being written in the first place.
School Boards are supposed to be as open and transparent with the general public especially since this particular board oversees the largest district in Lycoming County and an annual operating budget of nearly 100 million dollars.
Someone once shared with me an old saying, if the oven is too hot maybe it is time to get out of the kitchen. For some on the board maybe that time is now.
With that as the backdrop I must warn you as a reader as you go forward the following content is graphic in nature and has been edited in such a way to protect as much of a potential future civil and criminal case as possible as well as the parties involved. Everything you are about to read has been sourced by multiple people and independently verified.
In March of 2018 the Williamsport Area High School Baseball team took a trip to play games in Myrtle Beach, South Carolina. Several Williamsport Area High School administrators also made the trip.
One evening during the trip at the team hotel a player was assaulted by at least one other teammate.
The incident was captured on a device and shared via at least one social media site with multiple parties.
According to multiple sources that viewed the social media video of the incident in question assertions have been made it depicts several acts of a sexual nature toward the victim who was reportedly asleep when it began and was then held down when awake.
Additionally, multiple sources have independently confirmed the nature of the assault and the identities of the players involved. Due to the fact they are all juveniles their names will not appear in this article.
On or around May 18, 2018 information was provided to the Law Enforcement Hotline of the incident at which point local Lycoming County Law enforcement engaged in an immediate investigation of the matter and notified the Williamsport Area School District.
TalkWilliamsport.com reached out to the Lycoming County District Attorney's Office for comment on this story and received the following this morning from the lead attorney for juvenile cases, Jeff Yates:
"Mr. Bartley: Based on case law and the Juvenile Act I cannot respond to your inquiry."
Several allegations by concerned citizens were voiced to TalkWilliamsport.com in regard to the initial handling of the incident and the timing of information being brought to Williamsport Area High School officials as well as local law enforcement.
This brings me to the point of the online comments of some, "They all knew", of course the administrators knew. Once law enforcement notified them, the investigation began and common sense would tell anyone to ask each other, what do you know about this?
TalkWilliamsport.com has independently confirmed multiple interviews were conducted by WASD administrators. Local law enforcement officials also conducted numerous interviews with the individuals involved.
For further clarity in this matter, TalkWilliamsport.com this morning received the following from the Williamsport Area High School Solicitor Fred Holland, of the local law firm Holland Murphy, Butterfield, & Holland, P.C. in response to a request for information for this story:
"Hello, Todd.
Near the end of the school year, an incident involving indecent and inappropriate behavior on the part of a baseball player during the team's spring trip was brought to the attention of District officials. A prompt investigation was done, and appropriate discipline was imposed. By the time the District was aware of the incident, law enforcement officials had already been contacted."
Due to the fact that for many in the Williamsport Area School District this article will be the first they hear of this terribly unfortunate incident since no one in leadership at the district sent out a text, e-mail, letter or phone call notifying everyone that this had occurred and what steps had been taken.
TalkWilliamsport.com has also confirmed that the new school board members have never been briefed on this situation. This is troubling since they were sworn in last December which a logical conclusion could be drawn that the entire school board has not been briefed.
This is why so many concerned citizens have come forward with the allegation of a cover up. The reason is these folks are only hearing rumors and nothing concrete from the district; until now.
Sadly, why it took this long and many other questions will be left for the Williamsport Area School Board to answer for the tax paying citizens they serve.
South Carolina law enforcement officials would actually retain jurisdiction in any potential criminal complaint since that is where the incident occurred.
In that regard, TalkWilliamsport.com sought information from South Carolina authorities and has yet to receive any information back in regard to ascertaining if any type of incident or police reports were filed in and around the time of the incident. Multiple media outlets in South Carolina are also working with local Myrtle Beach authorities to obtain this information.
If and when that information, (if it exists) would not be released with any particular parties name on it, instead it would say JUVENILE.
As it pertains to the actions of the Williamsport Area School District it has taken in this matter it is also my understanding that when the first formal notification was made in May to the Hotline; from that moment forward every possible avenue was used to make sure proper procedures and protocols were followed.
TalkWilliamsport.com has also been informed that the family of the victim is in the process of seeking legal counsel to explore any and all options they may have.
If anyone has additional information in regard to this case they are strongly encouraged to contact the Office of Lycoming County District Attorney, Kenneth A. Osokow at 570-327-2456.
Finally, we live in a society in 2018 that is moving so much faster than when I was growing up.
All of our children have to deal with social media and its pitfalls as well as really bad decisions they make sometimes.
When did it become acceptable to not step in and stop a teammate, a friend, a classmate from being attacked and inappropriately assaulted?
When did, if you see something, say something go out the window?
Why did it take until mid-May for the first confirmed report of the assault to be called into the Hotline?
Maybe these are the questions we should be asking instead of getting all hot and bothered over a media member bringing something to light.
It needs to be brought to light and we as adults need to be even more vigilant in teaching our children to treat each other better and protect them from situations like this and unfortunately it happened on a school baseball trip.
I'm sorry to say this but if I was a member of the Williamsport Area School Board there would not be any more trips to Myrtle Beach by the baseball program for the foreseeable future because it does not appear the proper mechanisms are in place to stop this from ever happening again.
If there are, I encourage the Williamsport Area School Board to share them with the public and not just for athletic teams but for any overnight stay.
Many people have shared that are connected to the program that next year the some kids won't be going because they just aren't ready yet. That comment speaks volumes to why the trip should be cancelled going forward.
My heart goes out to the victim in this case and I hope and pray you have better days ahead and get all of the counseling and support you need.
This is not a good day to be a Millionaire, however as they have done so many times before I am sure their leadership will rise to this occasion, answer the tough questions, be as forthright as possible protecting our youth in the process and building an even better and safer tomorrow.