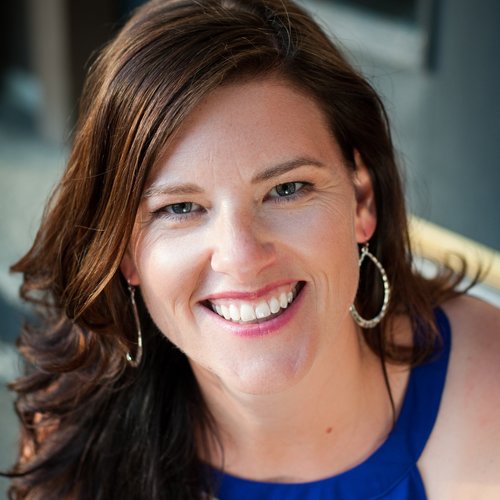 The following is an opinion editorial authored by Todd Bartley, Talk Williamsport, todd@talkwilliamsport.com.
Jennifer Lake took the better part of Friday to formulate a response to the OP-ED: Jennifer Lake Wokebegone. 
As predicted, she is now the victim.
She is correct, in one facet of her response, "…that I am resigning from the WASD School Board. This is fake news. 100% made up. A lie. I am proud to serve my community and the children in this volunteer position. I have no intentions of resigning."
Let me be the first to echo her statement Jennifer Lake is not "resigning from the WASD School Board."
In fact Jennifer, history tells us you already did.
When do you ask?
When you failed to look at anyone other than Dr. Bigger and mostly you looked at the floor on February 4, 2020.
How do I know?
That evening, I left my keyboard behind to bring my notebook to the WASD school board meeting.
That evening, you had a chance to actually make history and set the record straight forever by providing a second to a motion noted in Part IX of the FSW multi-part series titled, "A Baseball Story" related to the Myrtle Beach incident, WASD Board Member Adam Cole Welteroth offered public comment during the February 4, 2020 WASD School Board meeting where he again raised concerns.
For almost two years, the district has remained silent on this matter while being subjected to RTK requests, expanded accusations of wrong done, and a multi part news series on the accounts and handling of the Myrtle Beach incident.
It is time, we as a board take steps to put this matter to rest.
With this motion, I would invite a second by my fellow board members to allow discussion as to why we should not commission a third party investigation and review at this time.
The motion made by Welteroth was met with 10 seconds of stunned silence from the other 8 members of the WASD School Board including President Lori Baer, Vice President Dr. Jane Penman, Patrick Dixon, Barbara Reeves, Marc Schefsky, Star Poole, Dr. Nancy Story Somers and Jennifer Lake as well as WASD Solicitor Fred Holland, multiple WASD administrators and did not receive a second.
Lori Baer, President of the WASD School Board after the 10 seconds of stunned silence, said, "I don't hear a second, Adam at this point in time. I think this is pry (sic) something that pry (sic) we need to talk about in executive session with legal advisement may not be quite appropriate to do it right now, so…but unless somebody would like to offer a second."
Welteroth responds, "the second motion is to talk about this it's not saying (inaudible)."
Baer concludes, "I'm not seeing anybody (inaudible)."
Instead as I mentioned above, you sat silent and refused to make eye contact with me by mostly looking at the floor.
I was the guy in the front row waiting for you and your colleagues to second that motion.
Instead, I heard the silence noted above.
In your public comments today, you make mention of being called a "racist" in a public forum and you refuse to engage in that dialogue.
That is an interesting position to take, since the anti-racist/racism Resolution unanimously approved by the WASD in fact calls the entire community racist by your codified definition.
When the conversation begins with "you are a racist, and I'm done talking about it," how are we as a society suppose to work toward unity?
Or is it the world according to Jennifer Lake and her life's work?
If you want to have the real conversation about race relations, let's have it.
Wait I forgot, it won't be as a member of the WASD School Board, you already resigned with your inaction on February 4, 2020.
As a footnote, the Myrtle Beach Police Department is still waiting on your call.
By you changing your Facebook page settings and blocking people; that is behavior from someone who is unfit for the moment they claim to be in charge of.
All of the love you keep receiving online is more than JOHN DOE #1 and JOHN DOE #2 have ever felt from you or the WASD.
You remember, the victims you still fail to recognize that suffered as you were informed on June 5, 2018 by WASD solicitor Fred Holland "indecent and inappropriate behavior by a WAHS baseball player."
Earlier this year, the same incident Lycoming County District Attorney Ryan Gardner described as "criminal sexual misconduct", prior to referring the matter to Pennsylvania Attorney General Josh Shapiro.
Let us agree, history will be our judge.
History will show which side of this argument you have been on since the beginning.
No amount of Facebook likes or comments will make you feel better after that type of indifferent systemic failure is exposed in criminal and civil cases involving the WASD.
Volunteer position or not, you serve on a school board that turned a blind eye and deaf ear to the Myrtle Beach incident and fail to recommend firings for those employees who took an active part in covering it up.
This is not hate.
These are indisputable facts.