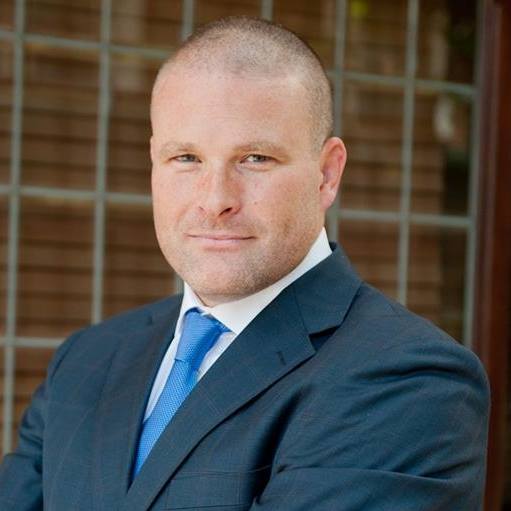 Photo: Ryan Gardner, Lycoming County District Attorney, inherited a mess when he took office in January 2020.
The following is the result of a nearly 38-months long investigation
into the Williamsport Area High School Baseball Team trip
to Myrtle Beach, South Carolina in the spring of 2018.
This story is graphic and contains details related to multiple indecent sexual assaults.
The author and editor of this story have made the editorial decision to not publish the names of the individuals under the age of 18 at the time of the incident who have been clearly identified as committing these acts in this case they were recently formally charged with a crime in South Carolina.
A Baseball Story In The Birthplace Of Little League Baseball
IF NOTHING HAPPENED IN MYRTLE BEACH
WHY WON'T THE WASD TELL US THE STORY?
PART XXXIII –
By Todd Bartley, TalkWilliamsport.com
News@TalkWilliamsport.com
On Monday, Lycoming County District Attorney, Ryan Gardner provided the following e-mail response to an inquiry from TalkWilliamsport.com regarding correspondence from the Office of Attorney General Josh Shapiro and the investigation in the 2018 WAHS baseball team trip to Myrtle Beach, South Carolina  where "criminal sexual misconduct" occurred with one teammate assaulting another.
The D.A. Gardner response is as follows:
"Todd,
Thank you for your patience with respect to comment on the OAG's Myrtle Beach determination.
I recently received a letter from the Office of Attorney General regarding the Myrtle Beach referral.  The letter indicates the following:
"The OAG assumed jurisdiction of this investigation on May 27, 2020, at your request, and based upon an actual or apparent conflict of interest.  Following a lengthy and thorough investigation, the OAG has determined that insufficient evidence exists to justify any further action.  As such, we are closing our file.
As you may recall, the matter of this referral involved alleged hazing or assaults committed against minors in Myrtle Beach, South Carolina. 
While that location is beyond the jurisdiction of the OAG, as a result of the OAG's investigation and cooperation with South Carolina officials, law enforcement action was taken in that jurisdiction for the criminal conduct committed there. 
The OAG was unable to determine whether any attempt to 'cover-up' the conduct occurred in Pennsylvania due to the failure of the District Attorney's Office to create, implement, and enforce any policies governing the conduct of county detectives. 
While the OAG understands that this occurred prior to your tenure, it would be advisable to create, implement and enforce such policies moving forward which are consistent with law enforcement 'best practices.'"
The deficiency identified by the OAG in the last paragraph, above, was identified by myself and new Chief Detective, Mike Simpler, immediately after I assumed office in January, 2020.  Since that time, policies and procedures have been implemented to correct these deficiencies.  Furthermore, this Office continues to adjust its policies to ensure consistency of reporting and adherence to law enforcement "best practices."
As a result of the OAG's findings and closure of this investigation, no county detectives that were employed prior to my tenure as District Attorney will be terminated.
Ryan C. Gardner, Esq.
District Attorney"
As background to the story, Ken Osokow (2018-2019) immediately preceded Gardner as Lycoming County District Attorney.
Current Lycoming County Common Pleas Judge Eric Lindhardt preceded Osokow as Lycoming County District Attorney. Osokow served as the top assistant district attorney for Lindhardt.
According to the Pennsylvania District Attorney Association website, "Linhardt was first elected District Attorney in 2007, and has been a practicing attorney for 25 years.  As District Attorney, Eric is responsible for a 1.9 million dollar budget and 33 full- and part-time employees.  In addition to operating and managing the District Attorney's Office, Linhardt is also responsible for operating the Narcotics Enforcement Unit, as well as the Central Processing Center and DUI Center. He is a board member of the Lycoming Health Improvement Coalition, the Lycoming County Criminal Justice Advisory Board, Chairman of the Heroin Task Force's Criminal Justice Sub-Committee, and Secretary of the Lycoming County Prison Board."
Prior to Lindhardt, Mike Dinges and former Congressman Tom Marino also served as Lycoming County District Attorney.
This is a developing story on TalkWilliamsport.com.