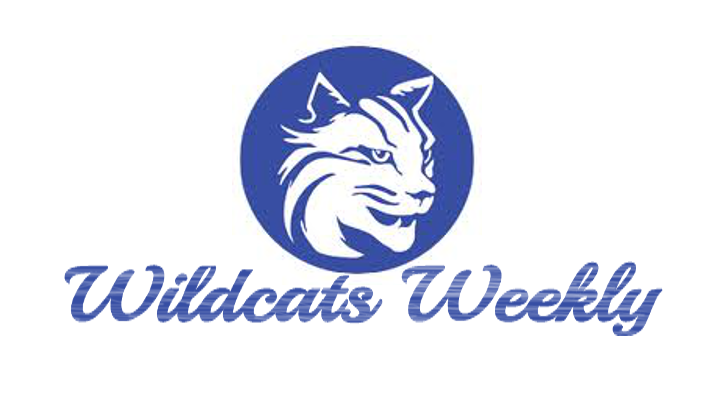 Exciting times here for Penn College athletics
A new-look athletic complex. Four new hall of fame members. A new coach coming in. Some new faces in the North Eastern Athletic Conference.
Those are among the changes in the wind for the 2019-20 athletic seasons at Pennsylvania College of Technology.
"Our kids reported on Wednesday and it totally changed how things are — the excitement and energy they come with is awesome," John Vandevere, director of athletics, said.
Practices already are underway for eight fall sports teams, but when the women's soccer squad opens its regular season Aug. 30 and the men's soccer team hosts Keystone College on Sept. 3, it will usher in a new era for both with use of the newly constructed UPMC Field, a 123-by-85-yard synthetic turf field with bleacher seating for 650 spectators, a new scoreboard and a new press box adjacent to the field house. A formal dedication of the field is set for Oct. 5, during Homecoming Weekend.
And when the women's volleyball team hosts Alfred State University and Cairn University on Sept. 14, it will do so in Bardo Gymnasium, where a new HVAC system will better control the indoor climate year-round.
Over the summer, M&T Bank pledged support for the construction of a new entrance gate — bearing the name of the financial institution — at the Wildcat Athletics Complex, which includes UPMC Field, the field house and tennis courts.
Constructed of brick, stone and metal, the gate is erected at the southwest corner of the complex, which is adjacent to the field house.
Also, over the summer, the college's transportation partner for Wildcat Athletics, Susquehanna Trailways, increased its support, which will be commemorated on the new scoreboard at the complex. As part of the company's commitment, two Susquehanna Trailways tour buses will continue to sport Penn College promotional wraps for five years. In addition to logo placement on the scoreboard at the complex, the Avis-based, family-owned company's support will be recognized in the Visionary Society section of the college's Donor Wall in the Student and Administrative Services Center, celebrating cumulative commitments to the college totaling between $100,000 and $499,000. Susquehanna Trailways also was among the inaugural group of corporate partners in the Penn College Wildcat Club, supporting the athletics program on an annual basis. The company's executive president, Cameron Kephart, is a 1997 graduate of Penn College's business management program.
Fall season openers set
Scheduled to open in non-North Eastern Athletic Conference action on Friday, Aug. 30:
· Men's soccer at Hood College, 7 p.m.
· Women's soccer host King's College, 7 p.m.
· Men's and women's cross-country at Misericordia University Invitational, 6 p.m.
Scheduled to open in non-NEAC action on Saturday, Aug. 31:
· Women's volleyball at Clarks Summit vs. Clarks Summit University at 10 a.m., vs. Lycoming College at noon and vs. Wilkes University at 2 p.m.
Scheduled to open in non-NEAC action on Wednesday, Sept. 11:
· Men's golf at Keuka College Invitational, 10 a.m.
Scheduled to open in non-NEAC action on Saturday, Sept. 7:
· Men's tennis host Susquehanna University at Elm Park, 4 p.m.
Scheduled to open in non-NEAC action on Saturday, Sept. 14:
· Women's tennis host Elizabethtown College at Elm Park, 3 p.m.
Looking ahead, Vandevere said of the 2019-20 athletic outlook, "I see us maintaining our standards or possibly raising them.
"I think our student-athletes and our coaches did a phenomenal job this past year. We set records academically, athletically, in community service and sportsmanship … We had a great, great year in every aspect of our student-athletes being true student-athletes. … My goal is to see if there are ways we can make more improvements."
The strides Penn College has made during its first five years since joining the NCAA have been huge, especially considering that it is competing against some colleges and universities that have been Division III members for decades.
"Our coaches work diligently with (the players), trying to find every angle they can to make their student-athletes better," Vandevere said. "Our kids are making the right decisions in terms of their social lives, they're not putting themselves in bad situations. And the college, overall, is really doing a great job of always enhancing facilities. … Everyone is supportive from the top down."
And expectations are high.
"We have some really good teams returning. Our coaches have done a great job recruiting, so I'm really excited to see how the teams look with the new freshmen who are coming in, and the returners and how they've dove into the weight training and gotten bigger, faster and stronger — whatever they need to do. They're going to be better athletically. They're going to be better physically. They'll be better in their skill sets," Vandevere said.
"We have a lot of teams that will be competing for a NEAC championship this year, as they did last year, and I think they're going to take another step closer. Whether that means they're going to be in the championship game or win a conference championship — I hope is the case — but I know they're going to be in the dogfight of it all, which is great. We're going to compete in every game and at every opportunity we can, which is going to be fun to see. It's going to be an exciting time for us this year," Vandevere added.
4 named to hall of fame
Cody and Zach Buterbaugh (baseball), Chris Brennan (men's soccer) and Teresa Burrill (coed team tennis) have been chosen for induction into the Pennsylvania College of Technology Athletic Hall of Fame for 2019.
The inductees will enter the Hall of Fame at 5:30 p.m. Oct. 4, during a ceremony in the Thompson Professional Development Center.
During the three seasons the Buterbaugh brothers from Conestoga played together on the diamond from 2012-14, Penn College teams went a combined 71-42, finishing second in the Penn State University Athletic Conference in 2013, ending among the top four in both 2012 and 2014, and, in the United States Collegiate Athletic Association, finishing in the top 10 in 2012 and top six in 2013. Not only did they stand out on the field, but in the classroom, as well, as both earned numerous All-Academic honors.
A four-year starter starting in 2011, Cody Buterbaugh, a second baseman, was named to the PSUAC first team as a junior, when he also won the prestigious conference John S. Egli Scholar-Athlete Award with a perfect 4.0 grade point average. Cody repeated on the PSUAC first team his senior season and was a USCAA honorable mention that year.
A center fielder, Zach Buterbaugh earned PSUAC first team honors in 2012-13-14 and was named to the USCAA first team in 2014 when he compiled a .442 batting average and ended the season with a 1.46 earned run average and four saves as a relief pitcher.
Not only was Brennan of New Hope a four-year starter for the Wildcats from 2010-13, he earned Penn State University Athletic Conference first team honors each season. In addition, he won the conference Newcomer of the Year Award in 2010, when he also was a United States Collegiate Athletic Association honorable mention, and he was named the PSUAC Player of the Year in both 2012 and '13. In 2012 he was a USCAA second team member and in 2013, when he scored 28 goals and had 60 points, he made the USCAA first team and later was named the Penn College Male Athlete of the Year.
During Brennan's career, Penn College teams went 58-20-3, winning PSUAC championships in 2010-11-12 and finishing among the top four in 2013. In 2010 they also earned a top four finish in the USCAA and in 2011 a top seven finish.
During spring seasons in 2003 and 2004 and the fall season in 2004, Burrill of Jersey Shore dominated on the tennis courts for Penn College. In 2003, Burrill won the Pennsylvania Collegiate Athletic Association No. 1 women's singles championship and was half of the winning top doubles entry also. In the spring of 2004 she repeated as the PCAA No. 1 singles champ and that fall she captured the title yet again when the college joined the Commonwealth Campus Athletic Conference.
Wildcat teams went 5-1 and finished second in both the PCAA and Eastern Pennsylvania Collegiate Conference during her freshman season before going 5-0 and taking both titles during the spring of 2004. In the fall of 2004, Penn College was third in the CCAC.
Women's basketball coach named
One of the first orders of business after the conclusion of the 2018-19 school year was finding a new women's basketball coach for the coming season, and Penn College took care of that in late May with the hiring of Britni Mohney.
Mohney spent the previous five years as the head coach at Salem College, an all-women's college in Winston-Salem, North Carolina. Mohney mentored the conference player of the year in 2014-15 and guided her team to regular-season championships in 2015 and 2016. Her teams reached the postseason in four of her five seasons in Winston-Salem.
Prior to Salem, Mohney was an assistant women's basketball coach at Keuka College and the head cross-country coach. Her stint at Keuka followed two years as a graduate assistant at Utica, where she began her coaching career after graduating from Allegheny College.
Esports coach gets national post
Joshua Young, head coach of Penn College's esports team, a competitive, multiplayer videogaming program, will have a voice in shaping policy for the national association that champions varsity-level competition.
Members of the National Association of College Esports elected Young, a learning systems administrator at the college and founding coach of the school's esports program, to its board of directors during the organization's national conference over the summer.
NACE bills itself as the only governing body for collegiate esports. The nonprofit association began in 2016 with six members. Now, nearly 150 colleges and universities belong to the organization.
Colleges and universities are a major source of growth for esports, thanks to students' inherent interest in gaming. Esports competitions featuring college students have been broadcast on ESPN.
Young's term on the 10-person board is for three years.
Penn College began competing in esports last spring with about 60 students. Team members compete with one another to secure the limited number of spots to represent the college at tournaments.
For the coming season, Young expects Penn College to compete in five games: Overwatch, League of Legends, Hearthstone, Rocket League and iRacing.
"My long-term goal is to elevate this program to compete with the top-level teams in NACE," Young said.
IN THE NEAC
PS Harrisburg returns
In come the Lions, out go the Eagles. That is to say that Penn State Harrisburg returns after several years away from the conference and replaces the College of St. Elizabeth.
PS Harrisburg was a member of the NEAC from 2007 through 2012-13 when it left for the Colonial Athletic Conference, which includes NCAA Division III perennial nationally-ranked University of Mary Washington, Salisbury University and Christopher Newport University. During their previous six-year tenure with the NEAC, the Lions won a combined seven conference championships in baseball (1), men's golf (2), men's tennis (2), women's soccer (1) and women's tennis (1). St. Elizabeth, meanwhile, heads to the Colonial States Athletic Conference.
The changes will result in two six-team divisions in the NEAC, and the conference also will begin sponsoring outdoor track and field this season with four teams in each category. Penn College will not be among them.
Conference names interim commissioner
On Aug. 1, Stephanie Dutton assumed the role of interim commissioner of the NEAC for 2019-20 after Candice Murray stepped down after 14 years, effective July 31. Dutton had been the assistant commissioner.
Murray, NEAC's only commissioner since it was founded in 2004, brought 10 years of NCAA Division III athletic director experience to the role. Under her leadership, the conference solidified its policies and procedures; developed and worked through two five-year strategic plans with successful completion of many important items; established strong guidelines for sportsmanship; navigated shifts in membership with creative solutions and commitment to the NEAC's values; and developed the NCAA's only Presidents' Cup Award to honor institutional commitment to athletic and academic success of student-athletes, sportsmanship and community service.
Murray has served on numerous NCAA committees and working groups, including the Olympic Sports Liaison Committee, the Division III Strategic Planning and Finance Committee, the Sportsmanship and Ethical Conduct Working Group, the Convention Planning Subcommittee, and the Athletic Direct Reports' Institute Working Group. She also served as a member of the Executive Committee of the Division III Commissioner Association (DIIICA), as well as the DIIICA's Conference Grant and Sportsmanship committees. Murray received the Women Leaders in College Sports Award for Outstanding Conference Administrator in 2007 and the DIIICA 10-Year Service Appreciation Award in 2015.
"A leadership transition is the time to celebrate the success of the past and the opportunities for the future," said Davie Jane Gilmour, Penn College president and chairwoman of the NEAC Presidents' Council. "Thank you to Candice for her service to the NEAC and I look forward to working with Stephanie as well as the conference AD's, presidents and staff to continue to position our conference as an ideal representative of Division III athletics for our student-athletes."
Prior to joining the NEAC in 2017, Dutton spent over six years at Plattsburgh State and held a number of titles including sports information director, assistant athletic director and a seven-month stint as interim athletic director. Outside of intercollegiate athletics, Dutton's career in athletics began with front office roles for three seasons in minor league baseball.
An interim assistant commissioner will be named to oversee all aspects of conference communication and the NEAC awards program.
Penn College earns conference honor
Penn College won the Senior Woman Administrators' Cup for community service and the Wildcats finished second in the Athletic Direct Reports' Cup for sportsmanship, with a .6103 average score following the ranking of sportsmanship for all 12 sports Penn College sponsors in the conference.
The Senior Woman Administrators' Cup is the first individual cup for the Wildcats since they joined the NEAC in 2014.
"I am incredibly proud of how the Penn College student-athletes and athletic department have embraced what community service is, and how else we can leave our mark besides just in competition," said Jackie Klahold, Penn College senior woman administrator and chairwoman of the NEAC senior women's administrators. "Four years ago, we began establishing ideals of what it means to be a Penn College Wildcat, knowing community service and giving back was a major part of our culture. Our student-athletes have continuously strived to not only challenge each other, but also explore the many different opportunities to better the surrounding community."
Penn College finished fourth in the SWA Cup in 2015-16 and placed second the past two years.
The Senior Woman Administrators' Cup is determined by the community service activities of each full-member institution during the 2018-19 academic year. A blind vote is conducted with the SWA from each institution ranking the community service activities of each full-member institution. Each
institution also receives a ranking in three separate categories: total dollars raised, total number of participants and total number of volunteer hours. The three rankings are added to the ranking from the SWA vote to produce a total score, with the lowest score earning the top spot in the cup standings.
Penn College earned its first Senior Woman Administrators' Cup by ranking first in two of the four categories and finishing with six total points. The Wildcats ranked second among all NEAC schools by raising $4,168 while leading the league with 864 participants. In addition to finishing first in the SWA vote, Penn College completed a wide variety of projects throughout the year to place second with 2,225 volunteer hours.
Also, Penn College finished third in the North Eastern Athletic Conference Presidents' Cup, it was announced July 19. It was the highest finish for the Wildcats since joining the conference in 2014. Lancaster Bible College won the Presidents' Cup for the third-straight year, while Keuka College finished second. This is the fifth year that the NEAC has determined its Presidents' Cup winner by utilizing the core values of NCAA Division III. In addition to calculating athletics success, which was the only factor taken into consideration when awarding the conference's Presidents' Cup in the past, the NEAC also now takes into account academics, sportsmanship and community service. Penn College has improved its finish in the Presidents' Cup in each year since joining the conference. The Wildcats were 14th in 2014-15, 10th in 2015-16, 6th in 2016-17 and 4th last year. "I continue to be amazed by our student-athletes, coaches, and staff for all of their efforts this past year," Vandevere said. "They fully understand the importance of the NCAA Division III philosophy and have embraced it in every aspect of our Presidents' Cup. I am very proud of all of their accomplishments this past year and I look forward to seeing what they do next year as they have reset our standards once again."
And, Penn College was seventh in the Athletic Directors' Cup for athletic success with a sixth-place finish in women's sports and a fifth-place finish in men's sports. The Wildcats had four teams reach the NEAC postseason, highlighted by the softball team's runner-up finish. The Wildcats finished ninth in the Faculty Athletic Representatives' Cup for academic success, with a 3.14 grade point average and 60 NEAC Scholar-Athletes.
IN THE CLASSROOM
Record 60 student-athletes honored
A school-record 60 student-athletes were selected as North Eastern Athletic Conference Scholar-Athletes, it was announced June 20. The Wildcats finished fifth among the conference's 12 full members, and topped their previous mark of 58 selections in 2017-18. "I am very proud of the hard work that our student-athletes and staff did with regards to the classroom. We place a high value on success in the classroom and the gains in this area are proof of that," Vandevere said. "Breaking the record for the number of scholar-athletes for a second-straight year is a great accomplishment, and it's an honor we all can celebrate." In order to be selected, a student-athlete competing in a conference-sponsored sport must achieve a combined grade point average of 3.4 or higher for the fall and spring semesters and must have been in good standing on his or her team. This year, the NEAC named 781 Scholar-Athlete selections from its 12 full-member institutions and
six associate member schools for the 2018-19 academic year. For the third-straight year, Keuka College led all NEAC institutions with a total of 116 scholar-athlete selections. The annual list of honorees continues to illustrate the geographic diversity of the league and its member institutions with NEAC Scholar-Athletes representing 36 different states and 16 different countries. The men's cross-country team topped all Penn College teams with nine selections (out of 17 student-athletes on its roster), while the women's soccer team was the top female team with eight scholar-athletes. Penn College also had 11 student-athletes with a perfect 4.0 GPA.
Wildcats honored were:
Men's cross-country
Hayden Beiter, senior, Williamsport, building construction technology (4.0 GPA)
David Carlson, junior, Elizabethtown, engineering design technology (4.0)
Benjamin Ericksen, sophomore, Norwich, New York, forest technology
Christopher Hogan, junior, Halifax, welding and fabrication engineering technology
Jake Mashack, sophomore, Bloomsburg, civil engineering technology
Reagan McCoy, senior, Lock Haven, plastics and polymer engineering technology
Levi Pomeroy, freshman, Dillsburg, mechatronics engineering technology
Thomas Runner, senior, Elkridge, Maryland, building construction technology
Austin Weinrich, senior, Jenkintown, building construction technology
Men's soccer
Gregory Dorsch, junior, Mount Airy, Maryland, welding and fabrication engineering technology
Declan Gatchell, freshman, Manchester, architectural technology
Daniel Hibbs, senior, Loyalsock Township, sport and event management
Collin Klinger, sophomore, Dornsife, diesel technology (4.0)
Tanner Layne, freshman, Chesapeake, Virginia, information assurance and cyber security (4.0)
Cody Schwoyer, sophomore, Williamsport, electrical technology
Colton Wartman, freshman, Ellicott City, Maryland, automotive technology
Matt Yoder, freshman, Nescopeck, building technology
Women's soccer
Megan Bugbee, freshman, Geneseo, New York, architectural technology
Taylor Gonzales, sophomore, Lititz, nursing
Kaelan Cronan, freshman, Leesport, nursing
Lauren Herr, senior, Lititz, construction management (4.0)
Charlee Marshall, freshman, Snow Shoe, construction management
Jenna Rejman, sophomore, East Aurora, New York, pre-physician assistant studies
Abigail Williams, sophomore, Mechanicsburg, graphic design
Kelly Williams, sophomore, Marion, New York, architectural technology
Baseball
Connor Burke, freshman, St. Clair, nursing
Jacob Carles, freshman, Bernville, engineering design technology
Cole Hofmann, senior, Newtown, applied management
Clark Jackson, freshman, Columbia Cross Roads, building construction technology
Samuel Zeigler, freshman, Palmyra, building construction technology
Alex Zelger, senior, Red Lion, welding and fabrication engineering technology (4.0)
Women's softball
Kayla Christopher, freshman, Northampton, pre-dental hygiene
Laycee Clark, sophomore, Tyrone, physical therapist assistant
Alexis Heritage, sophomore, New Castle, Delaware, network specialist
Emily Wikane, senior, Bel Air, Maryland, applied management
Sarah Woodruff, freshman, Port Jervis, New York, pre-radiography
Men's golf
Ned Baumbach, senior, Elizabethtown, building automation technology (4.0)
William Dyer, sophomore, Wallingford, Connecticut, Caterpillar equipment emphasis
Tyler Marks, senior, Beachwood, New Jersey, building construction technology – masonry concentration
Sean McNamara, sophomore, Lancaster, mechatronics engineering technology
Women's cross-country
Kathryn Plankenhorn, freshman, Montoursville, physician assistant studies
Rosie Thomas, sophomore, Port Allegany, pre-nursing BS in nursing
Sidney Trunzo, junior, Williamsport, plastics and polymer engineering technology (4.0)
Brittany Weiskopff, junior, Roaring Branch, accounting (4.0)
Women's volleyball
Hannah Burnett, freshman, Middlebury Center, physician assistant
Kylee Butz, freshman, Lawrenceville, nursing
Christine Limbert, freshman, Curwensville, architectural technology
Eamilie Marnati, sophomore, Canton, building construction technology
Men's basketball
Brandon Fedoriw, junior, Williamsport, exercise science
Ryan Lockman, senior, White Salmon, Washington, electronics and computer engineering technology
Frank Tuason, junior, Stamford, Connecticut, sport and event management
Men's tennis
William DeMarco, sophomore, Glen Mills, landscape emphasis
Stephen Helminiak, senior, Williamsport, civil engineering technology
Luke Whitenight, junior, Berwick, civil engineering technology
Women's basketball
Ariana Burke, freshman, Chambersburg, sport and event management
Maci Ilgen, sophomore, Millheim, pre-nursing BS in nursing
Cassi Kuhns, sophomore, Loyalsock Township, applied human services
Women's tennis
Marcie Harman, freshman, Nescopeck, architectural technology (4.0)
Autumn McCrum, freshman, Kennesaw, Georgia, baking and pastry arts
Alexis Youse, freshman, Pottstown, baking and pastry arts (4.0)
3 named to honors court
Penn College men's basketball student-athletes Ryan Lockman, of White Salmon, Washington; Ben Sosa, of Loyalsock Township; and Frank Tuason, of Tuckahoe, New York, were named to the 2018-19 National Association of Basketball Coaches (NABC) Honors Court, it was announced July 17.
The NABC recognizes men's collegiate basketball student-athletes who excelled in academics during the past season and recognizes the talents and gifts they possess off the court and the hard
work they exhibit in the classroom. In order to be named to the court, a student-athlete must meet a high standard of academic criteria. The qualifications are:
· Academically a junior or senior and a varsity player.
· Cumulative GPA of 3.2 or higher at the conclusion of the 2018-19 academic year.
· Must have matriculated at least one year at their current institution.
· Must be a member of a NCAA Division I, II, III, or NAIA institution with a NABC member coach.
Lockman carried a 3.48 GPA while majoring in electronics and computer engineering technology. He started 15 of the 20 games as a junior, averaging 13.4 points and 7 rebounds in 25 minutes per game while shooting 58.3% from the field, good for fifth in the NEAC. Sosa earned a 3.5 GPA while majoring in business administration with a sport and event management concentration. He started 14 of 19 games his junior season, averaging 10.3 points and 5.3 rebounds in 30 minutes per game. Tuason received a 3.23 GPA majoring in business administration with a sport and event management concentration. He played in 20 games last season totaling 186 minutes and averaging over nine minutes per game.