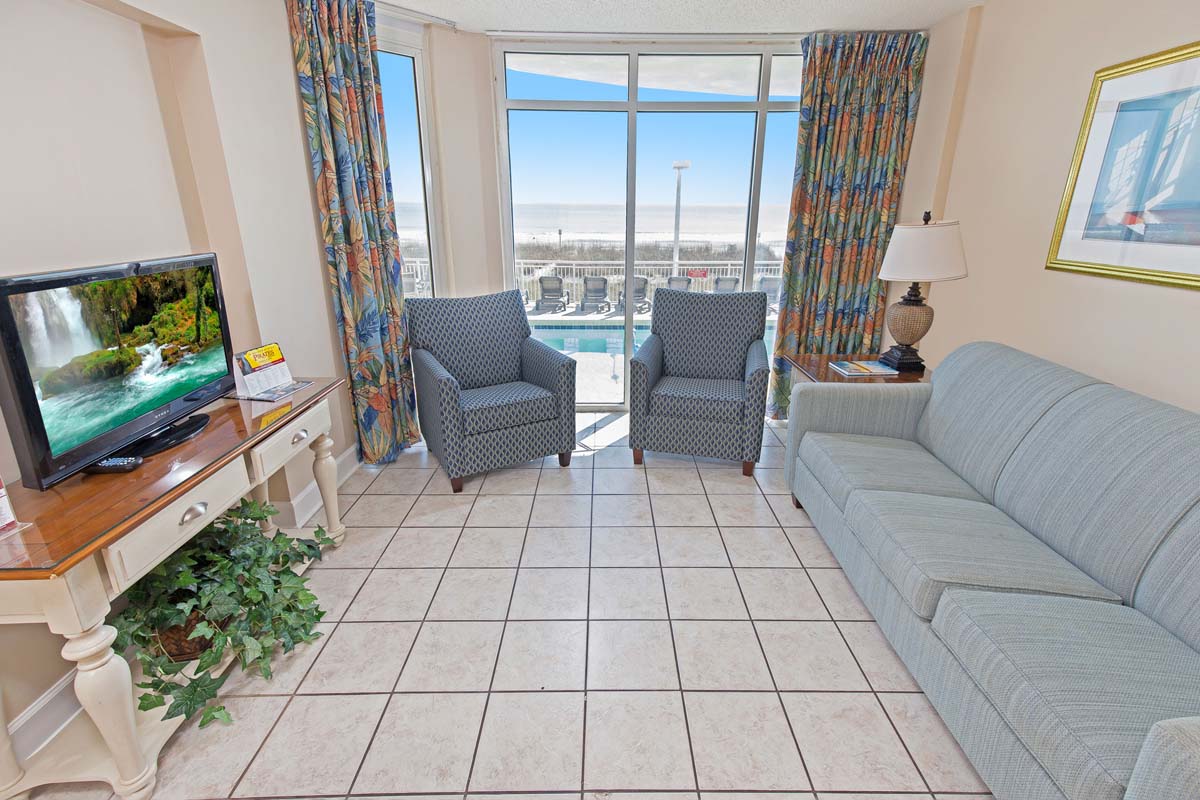 The following is the result of a more than 18-month long investigation by Talk Williamsport into the Williamsport Area High School Baseball Team trip to Myrtle Beach, South Carolina in the spring of 2018.
This story is graphic and contains details related to multiple indecent sexual assaults.
The author and editor of this story have made the editorial decision to not publish the names of the individuals under the age of 18 at the time of the incident who have been clearly identified as committing these acts in this case since they have not been formally charged with a crime.
A Baseball Story In The Birthplace Of Little League Baseball
IF NOTHING HAPPENED IN MYRTLE BEACH
WHY WON'T THE WASD TELL US THE STORY?
PART IV
By Todd Bartley, Talk Williamsport
News@talkwilliamsport.com
DIXON AND WASHINGTON HAD INTERACTIONS WITH JOHN DOE #1 YEARS PRIOR
THROUGH DAY CARE CENTER AND ANTIOCH CHURCH
In the interview with Talk Williamsport the family of JOHN DOE #1, stated that "they were skeptical since they attended Antioch Baptist Church and JOHN DOE #1 regularly attended the after school program at the Child Guidance Day Care Center operated by the church."
Family of JOHN DOE #1, also states, "the Sugar Shack as it is called is located at the church."
Family of JOHN DOE #1, states "the reason it is called the Sugar Shack, is after school they gave the kids bags of candy, including large candy bars, snacks and juice boxes and never any tooth brushes."
Family of JOHN DOE #1, states "for the past 8 years we have attended the annual block party, Easter egg hunt, trunk or treat and breakfasts for the kids before school."
Family of JOHN DOE #1, states "the last time JOHN DOE #1 or any of the siblings of JOHN DOE #1 stopped attending the church after school program is when we figured out Darrick Rizzo is actually Darrick Dixon." 
This revelation occurred after Attorney Jarvis stopped communicating with the family of JOHN DOE #1 near the end of 2018.
Family of John Doe #1, states on numerous occasions they observed Darrick Dixon (alias used Darrick Rizzo), driving the Child Guidance Day Care Center van transporting children including JOHN DOE #1."
DAY CARE CENTER WORKERS ARE REQUIRED BY PENNSYLVANIA LAW TO HAVE CLEARANCES
According to the Pennsylvania Department of Human Services website keepkidssafe.pa.gov, who needs clearances?
• An employee of child care services.
• A self-employed provider of child care services in a family child care home.
• An individual 14 years of age or older who is applying for or holding a paid position as an employee with a program, activity, or service as a person responsible for a child's welfare or having direct contact with children.
• If the program, activity or service is an internship, externship, workstudy, co-op or similar program, only an adult applying for or holding a paid position with an employer that participates in the internship, externship, work-study, co-op or similar program with a school and whom the employer and the school identify as the child's supervisor and the person responsible for the child's welfare while the child participates in the program with the employer must obtain the clearances.
• Any individual seeking to provide child care services under contract with a child care facility or program.
• An individual 18 years of age or older who resides for at least 30 days in a calendar year in the following homes which are subject to supervision or licensure by the department under Articles IX and X of the act of June 13, 1967 (P.L.31, No.21), known as the Public Welfare Code: > A family living home > A community home for individuals with an intellectual disability > A host home for children > An individual who applies to the department for a certificate of compliance or a registration certificate to provide child day care in a residence shall include criminal history record and child abuse record information required under section 6344(b) for every individual 18 years of age or older who resides in the home for at least 30 days in a calendar year.
WHAT MECHANISMS WERE IN PLACE TO MAKE SURE CHILD SAFETY WAS ENSURED ON THE TRIP TO MYRTLE BEACH?
Is it possible WASD relied upon parents who made the trip to look after their own children so staff on the trip could enjoy their vacation?
Does this displace or supplant the WASD oversight obligation of children in their care?
A hotel room assignment list noting where each student athlete as well as WASD Coaches stayed at the Atlantica resort; to date the WASD has claimed that list does not exist.
40 plus students and coaches with no chaperones stayed in rooms billed to Ryan Miller (Head Coach at the time) and there is no record of who was staying with who and in what room.
The indecent assault and all the ugliness that went with the incident was captured on video and shared to social media by teammates of the victim who took active roles in the premeditated attack.
WASD FAILED TO PUNISH ANYONE INVOLVED TO DATE
What was the punishment handed out by the WASD to the individual who was confirmed on video to have committed this unspeakable act?
As confirmed in the RTKL mediation process with the WASD no one was punished for the Myrtle Beach incidents.
The WASD not only failed to punish the individual responsible, all of the Coaches, School Administrators and Parents on the trip who are also mandatory reporters – stayed silent.
What if any punishment did any of them receive?
No one to date has been punished for an incident, Fred Holland, WASD Solicitor, characterized as "indecent and inappropriate" as it relates to the behavior of Williamsport Area High School Baseball player."
As mandated reporters and administrators, how did bullying, harassment, hazing and other codified punishable behaviors based on the adopted WAHS student handbook code of conduct get overlooked?
Why will the WASD not release the details of Pardoe investigating himself?
WASD FAILS TO APPLY STUDENT CODE OF CONDUCT TO MYRTLE BEACH INCIDENT
Page references are from the 2018-2019 WASD Student Rights and Responsibilities & Annual Notices mailed to parents each school year.
The fact pattern developed during the Talk Williamsport investigation reflects a willingness by the WASD to ignore even the very student and adult code of conduct outlined in the student handbook.
Every student who went on the trip had to sign the Williamsport Area High School Student Handbook outlining WASD School Board Policies and student behavior expectations.
On Page 19, under the header Unacceptable and Disruptive Behavior it states; Disruptive behavior includes, but is not necessarily limited to:
1) Behavior which interferes with or threatens to interfere with the operation of a classroom, an employee's office or office area, areas of a school or facility open to parents/guardian(s) and the general public. 
Section II. Student Responsibilities goes onto say on pages 27 and School Rules on 28.
Student responsibilities include regular school attendance, conscientious effort in classroom work, and conformance to school rules and regulations. Most of all, students share with the administration and faculty a responsibility to develop a climate within the school that is conducive to wholesome learning and living.
No student has the right to interfere with the education of his fellow students.
It is the responsibility of each student to respect the rights of teachers, students, administrators, and all others who are involved in the educational process. Students should express their ideas and opinions in a respectful manner so as not to offend or slander others.
It is the responsibility of students to:
Be willing to volunteer information in matters relating to the health, safety, and welfare of the school community and the protection of school property within the school.
Assist the school staff in operating a safe school for all students enrolled therein.
Be aware of and comply with state and local laws.
VII. Bullying is outlined on page 29
The Williamsport Area School District recognizes that bullying of students has a negative effect on the educational environment and overall climate of its schools. Students who are bullied, intimidated or fearful of other students may not be able to take full advantage of the educational opportunities offered by the School District. Bullying can also escalate into more serious violence. Therefore, School District strives to offer all students an educational environment free from bullying.
Bullying shall mean unwelcome verbal, written, electronic, or physical conduct directed at a student by another student or students, or by an adult, that has the intent and effect of physically harming a student, damaging, extorting or taking a student's personal or academic property, placing a student in reasonable fear of physical harm, placing a student in reasonable fear of damage to or loss of personal or academic property, systematically and intentionally excluding a student from activities with peers, spreading false information about a student or attempting to influence others to exclude a student from an activity, otherwise creating an intimidating or hostile environment that substantially interferes with a student's educational opportunities.
Bullying is occurring when there exists an imbalance of physical, psychological, or social power between the aggressor and the victim, favoring the aggressor.
VIII. Harassment is outlined on page 29
It is the policy of the Williamsport Area School District to provide and maintain a learning environment that is free from harassment because of an individual's race, color, sex, national origin, religion, sexual orientation, or disability. The Williamsport Area School District prohibits any and all forms of harassment because of race, color, sex, national origin, religion, sexual orientation, and disability and encourages all members of the school community to treat each other with mutual respect and acceptance of our differences. For purposes of this policy, members of the school community includes school board members, employees, students, agents, volunteers, contractors, or other persons subject to the supervision and control of the District.
It shall be a violation of District policy for any student, teacher, administrator or other school personnel to harass a student through conduct of a sexual nature, or regarding race, color, sex, national origin, religion, sexual orientation, or disability.
It shall also be a violation of this policy for any teacher, administrator, or other school personnel to tolerate sexual harassment or harassment because of a student's race, color, national origin, religion, sexual orientation, ethnicity, or disability by a student, teacher, administrator, other school personnel, or by any third party or parties who are participating in, observing, or otherwise engaged in activities, including sporting events and other extracurricular activities, under the auspices of the Williamsport Area School District.
According to state law 18 PA C.S.A.-2709), an individual commits the offense of harassment when, with the intent to harass, annoy, or alarm another person, the individual subjects, or attempts, or threatens to subject, the other person to unwelcome physical contact; follows the other person in or about a public place or places; or behaves in a manner which alarms or seriously annoys the other person and which serves no legitimate purpose.
Harassment can include any unwelcome verbal, written, or physical conduct which offends, denigrates, or belittles an individual because of any of the characteristics described above. Such conduct includes, but is not limited to, unsolicited derogatory remarks, jokes, demeaning comments or behaviors, slurs, mimicking, name calling, graffiti, innuendo, gestures, physical contact, stalking, threatening, bullying, extorting, or the display or circulation of written materials or pictures.
Complete policy available upon request.
IX. Hazing is outlined on page 30
In order to maintain a safe, positive environment for students and staff, the Board of School Directors does not condone any form of initiation or harassment, known as hazing, as a part of any school sponsored activity.
Hazing is any activity that recklessly or intentionally endangers the mental health, physical health, or safety of a student for the purpose of initiation, or membership in or affiliation with any organization.
Any hazing activity, whether by an individual or a group, shall be presumed to be a forced activity, even if a student willingly participates.
Any incident of hazing should be reported to the building principal, who will impartially and comprehensively investigate the report. The principal will complete a written summary of his or her investigation and provide copies to those directly involved, as appropriate.
In the case of a substantiated finding of hazing, appropriate disciplinary action will be recommended and disciplinary action may be taken by the group's coach or sponsor, up to and including removal from the activity. (Board policy 247)
XIV. Student Discipline is outlined on page 31
XVI. Exclusions from School (Suspensions and Expulsions) is outlined on page 31
XV. In-School Suspension is outlined on page 31
XVII. Interrogations and Apprehensions of Students by Outside Officials on School Premises is outlined on page 32
XVIII. Searches or further advice received from the Superintendent or Board solicitor is outlined on page 32
Appendix I outlined on pages 36 and 37 show the situation and responses from the WASD to be followed in any number of situations.
LITTLE LEAGUE INTERNATIONAL TIES
Current Little League International President Steve Keener has made it abundantly clear under his leadership that there might be equal priorities to, but none higher than the protection of children under their care will be at all times and at all costs. There are multiple examples of this under his aegis.
There were employees on the coaching staff and parents on the trip who on are the Little League payroll in leadership positions.
Not to mention, one of the Little League uncles is the father of the former Head Baseball Coach at the time as well as the Chief Detective of Lycoming County in the case serving as Team Hosts at the Little League World Series.
Keener himself is a parent of former Millionaires players.
Talk Williamsport reached out to Keener for comment and received the following on Monday November 18, 2019 at 2:54 P.M.
Good afternoon Todd,
"As Little League International is not involved with this situation, and because there is an ongoing (PSP) investigation, it would be inappropriate for us to comment." 
Thank you,
Kevin Fountain, Director of Media Relations, Little League International.
A STONE WALL OF SECRECY HAD ALREADY BEEN BUILT
Since Brandon became the Williamsport Area High School Head Principal, is Sean McCann, Williamsport Area High School Athletic Director subject to him?
The two time DUI offender and now former Williamsport Area High School Head Baseball Coach Ryan Miller was accompanied on the trip by WAHS Gym teacher Alicia (Hess) Carnevale on the trip along with her daughter.
Fact witnesses have confirmed that the brother of Ryan Miller who serves in the Pennsylvania State Police was in Myrtle Beach. Their father is also a long time uncle at the Little League World Series.
Fact witnesses also confirmed that the original plan was to have the Miller brother's room together and the Carnavale's room together.
Once in Myrtle Beach, that did not occur.
Did the WASD or baseball booster club pay for the room of the brother of Ryan Miller and or Alicia Carnevale in Myrtle Beach?
Was then head coach Ryan Miller subject to McCann and Pardoe?
Chief Detective Weber also has ties to the WAHS Baseball Team having a son that was a key contributor in recent years. Weber too, has been a long standing Little League World Series Team Host.
Weber in numerous interviews with fact witnesses referred to the incident as a "prank" and made admissions that indeed the student in question had committed certain acts that are indeed criminal by definition.
How does Lepley who has been coaching WAHS players for years as the long standing West End Babe Ruth Hall of Fame Coach that every summer takes teams to states, regionals and if they qualify the Babe Ruth World Series get access to confidential fact witnesses on the campus of WAHS?
Was it another example of a baseball courtesy?
Is it the same reasoning that allows a former WAHS coach previously convicted  of a crime of a sexual nature against a child access to school grounds with a camera on a routine basis?
THE FAMILY OF JOHN DOE #1 DENIES BEING APPROACHED ABOUT A PAYOFF
The family of JOHN DOE #1 is aware of rumors being circulated and attributed to the family of ALLEGED PERPETRATOR #1 that a payoff was made to keep them quiet and prevent criminal charges from being pursued.
During the interview with Talk Williamsport, the family of JOHN DOE #1 asserted that "we (family of JOHN DOE #1) have never been approached about accepting a payoff; nor would we even consider such a thing. It's disgusting what lengths people will go to, to keep this situation quiet."
PSP OPEN INVESTIGATION INTO WASD HANDLING OF MYRTLE BEACH BASEBALL INCIDENT
NOVEMBER 17, 2019
Talk Williamsport has confirmed with multiple sources that the Pennsylvania State Police have opened an investigation into the handling of the Myrtle Beach Baseball incident by the Williamsport Area School District.
As exclusively reported by Talk Williamsport, Head Williamsport High School Principal Brandon Pardoe and Willie Weber, current Chief Detective of Lycoming County handled the criminal and non-criminal investigations into an incident WASD Solicitor Fred Holland characterized in an exclusive report done by Talk Williamsport, August 24, 2018; "Near the end of the school year, an incident involving indecent and inappropriate behavior on the part of a baseball player during the team's (2018) spring trip."
Weber directly reports to current and retiring Lycoming County District Attorney Ken Osokow.
Sources have also confirmed that the ongoing Pennsylvania State Police investigation is based on the published reports by Talk Williamsport.
Talk Williamsport also previously reported that local criminal defense attorney George Lepley was engaged in ongoing dialogue during the criminal and non-criminal investigations being conducted at the time by Pardoe and Weber.
Lepley has also been a long standing coach in the West End Babe Ruth Baseball program where another allegation has been made about an incident during an overnight West End trip in the summer of 2018.
Talk Williamsport has also begun an investigation into that allegation.
The Pennsylvania State Police, Montoursville barracks Troop F has subsequently denied the existence of this investigation.
This was news to the fact witnesses who previously spoke with Talk Williamsport, and were interviewed by a uniformed trooper who asked questions of them related to Myrtle Beach.
MYRTLE BEACH COVER-UP LEADS TO PLAYERS SEEKING JUSTICE
During the Williamsport at Jersey Shore game during the 2018-2019 baseball season a physical altercation occurred in the Millionaires dugout.
Fact witnesses at the game observed that ALLEGED PERPETRATOR #1 making physical contact with teammate (REDACTED) after entering the dugout.
(REDACTED) then engaged in a significant physical altercation in front of two assistant coaches in the dugout who failed to intervene and break up the altercation.
The altercation was so severe the umpires actually stopped the game until order was restored in the Millionaires dugout.
As the altercation continued the mother of ALLEGED PERPETRATOR #1 made her way to the dugout in an attempt to break up the altercation.
Coaches who previously failed to intervene then told her the Police would be called if she did not remove herself from the situation.
After the altercation ALLEGED PERPETRATOR #1 was removed from the game.
When reached for comment on this story the family of (REDACTED), who is now playing football for a Division I University, declined comment.
The physical altercation at Jersey Shore, coupled with the knowledge of the events from the Myrtle Beach incidents in 2018; the situation boiled over when Head Coach Kyle Schneider made an attempt to discipline players.
Leading up the 2019 Backyard Brawl at Bowman Field select Millionaires players were asked to leave school and go to the field and assist in field preparations. Upon those field preparations being completed the players were to return to school.
The field preparations were completed but the students did not return to school.
A total of 5 Millionaires starters were suspended for the game against South Williamsport, which South won 1-0.
The suspension announcement led to any number of verbal disagreements with the Williamsport Coaching staff as parents voiced displeasure with the decision.
Fact witnesses relayed any number of comments made by parents of players suggesting connective tissue to the events of Myrtle Beach trip and the coaching staff decisions about player behavior and lack of any punishments.
The violent aftermath of the incidents in Myrtle Beach manifested in multiple fights on September 20, 2019 as previously outlined in the WBP complaint against WBP Sergeant and WASD SRO Jody Miller.
BASEBALL CULTURE
Baseball is synonymous with Williamsport, especially with youth baseball programs including West End Baseball and the Little League World Series.
The perception is that kids and families come to Williamsport each summer to enjoy games on perfectly groomed fields and roaring crowds and that every child is safe in that type of environment.
So it was quite shocking to have the Williamsport Area School District disclose in a mediation conference as part of a Right to Know Request appeal; that is not reality.
In fact, it is the direct opposite.
To date, the Williamsport Area School District has never issued a punishment to the student athlete who allegedly carried out this attack on fellow students.
Moreover, ALLEGED PERPETRATOR #1 has been allowed by administrators and coaches in the Williamsport Area School District to continue to play multiple sports.
ALLEGED PERPETRATOR #1 is now being home schooled after physical altercations at WAHS as well as being subject to daily verbal assaults from fellow students referring to his father as well as the alleged incidents in Myrtle Beach that were captured on video and shared to social media.
JOHN DOE #1 eventually transferred from the Williamsport Area School District.
ALLEGED PERPETRATOR #1 is now being home schooled and intends to play baseball for the Williamsport Area School District this Spring.
Fact witnesses have shared with Talk Williamsport that ALLEGED PERPETRATOR #1 also plans to play West End Baseball this summer as any number of local players have been contacted to play on that team.
SUMMATION
The WASD took nearly 40 baseball players to Myrtle Beach in March 2018 with no on-site adult chaperones background checked or cleared.
Instead they relied upon the paid and volunteer coaching staff to be responsible for monitoring these children.
Since the WASD has failed to produce a room assignment list there is no confirmation that any WASD coach or staff member even stayed on property at the Atlantica Resort.
WASD has to date failed to confirm if anyone stayed in any rooms even if there was a room list.
It appears from a Myrtle Beach Police Department Incident Report a person named Ryan Miller was arrested for simple assault on March 25, 2018.
An illicit drug incident has been confirmed on the trip and that person removed from the team.
Students found the illegal substance then called their parents on the trip then coaches had to be sought out.
It is alleged a mandatory reported employed by Little League International then turned a partially deaf ear and found other coaches and administrators instead of simply calling the police.
At least two indecent sexual assaults occurred with teammates attacking teammates and these incidents were memorialized on video then shared to multiple social media platforms.
A criminal defense attorney with a long standing relationship with multiple players through West End baseball and is the grandfather of a player on the trip, is in Myrtle Beach at all times relevant to this story.
WASD Solicitor admits "indecent and inappropriate behavior", declines comment on the drug story and is then silenced by the WASD Superintendent when more questions arise.
This same criminal defense attorney then appears on invoices having been in meetings with WASD personnel related to investigations being conducted into events on the same Myrtle Beach trip he was on.
WASD admitted in writing they provided phone records for an athletics director who was on the phone more with Spectrum checking on the cable at his beach rental property than with the head baseball coach or other administrator on the trip.
WASD by failing to produce phone records for Brandon Pardoe in the same time period they provided records for McCann and Zangara instead stating their phone provider needs a court order to produce them; flies in the face of reality when Pardoe is noted as conducting the non-criminal and a party to a criminal investigation.
Is Pardoe investigating himself an operational breakdown?
The fact pattern developed also outlined shows that the video in the possession of the Lycoming County District Attorney's Office was not immediately provided to Myrtle Beach law enforcement authorities.
A number of parties involved in this case are either on the Little League International payroll or have served as a team host at the Little League World Series, whom based on past performances would never approve of the alleged conduct of their employees on the Myrtle Beach trip.
The Head Coach (Miller) whose name is on the hotel receipts and who brought his girlfriend as well as her teenage daughter on the trip; the girlfriend is now the mother of Miller's child, he ends up resigning as coach within a month of the Myrtle Beach trip.
Coach Miler has a brother in the State Police, former WBP Chief Young is a former PSP Captain.
WBP Chief Young is familiar with the Miller family from their Montoursville baseball days.
The two primary investigators in the case, Pardoe and Weber are only a few doors apart in the same neighborhood.
One wonders, what is the human toll of the family of the victim, and the alleged extortion that resulted from these incidents on the rest of the families of the players?
The insurrection it has caused throughout the student body has been clearly seen over the past 18 months.
If it was only a prank, and nothing really happened taxpayers are demanding WASD tell this community the complete story.
If nothing happened with this group of players, why has the Williamsport Area Baseball team not returned to play in Myrtle Beach?