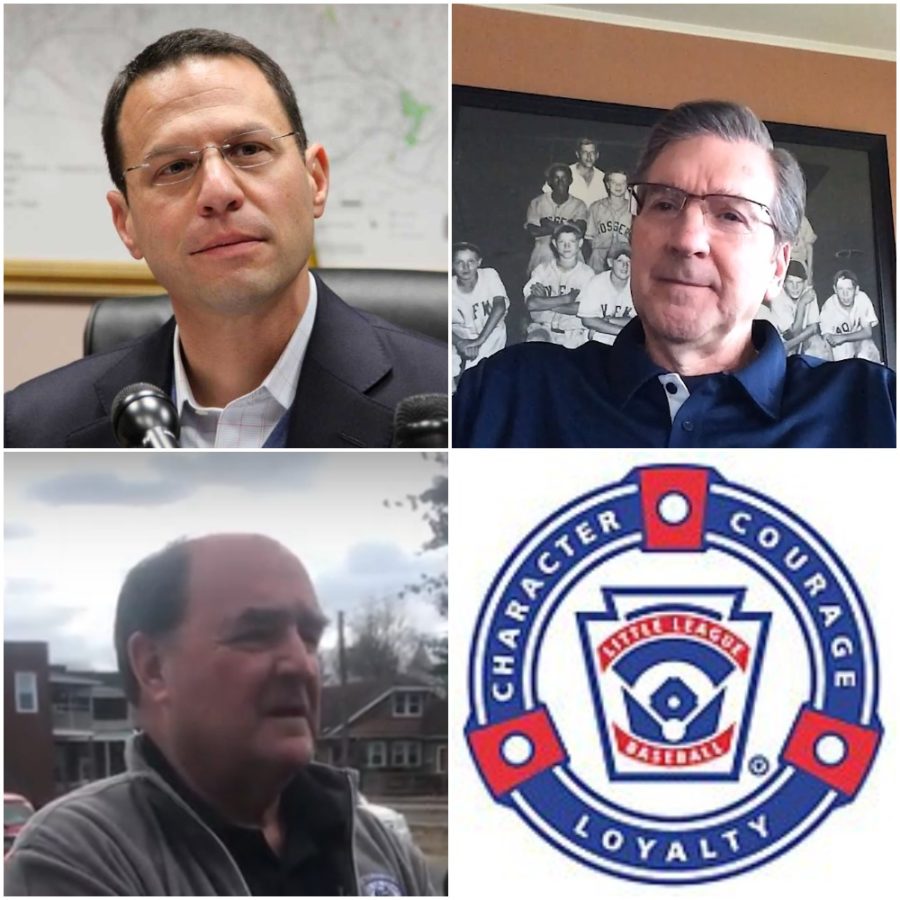 (Images: PA Attorney General Josh Shapiro, top left,
Little League President & CEO Steve Keener, top right,
Lycoming County Detective and Little League World Series Team Host Willie Weber, bottom left,
Little League Logo, bottom right)
The following is the result of a now more than 24-month long investigation
into the Williamsport Area High School Baseball Team trip
to Myrtle Beach, South Carolina in the spring of 2018.
This story is graphic and contains details related to multiple indecent sexual assaults.
The author and editor of this story have made the editorial decision to not publish the names of the individuals under the age of 18 at the time of the incident who have been clearly identified as committing these acts in this case since they have not been formally charged with a crime.
A Baseball Story In The Birthplace Of Little League Baseball
IF NOTHING HAPPENED IN MYRTLE BEACH
WHY WON'T THE WASD TELL US THE STORY?
PART XXI –
"Silence on the part of Little League leadership demonstrates loyalty
at the same time displays a lack of character and courage."
By Todd Bartley, TalkWilliamsport.com
News@TalkWilliamsport.com
The eerie silence coming from Little League International headquarters and its leadership, namely President and CEO Steve Keener regarding the 2018 Williamsport Millionaire Baseball team trip to Myrtle Beach and the "criminal sexual misconduct" currently under investigation by PA Attorney General Josh Shapiro is inexplicable.
Dr. Martin Luther King, offered a salient point on this issue in his 1958 book Stride Toward Freedom: The Montgomery Story
"He who passively accepts evil is as much involved in it as he who helps to perpetrate it. He who accepts evil without protesting against it is really cooperating with it."
With his silence, has Little League International President and CEO Steve Keener failed in his duty as a mandated reporter to notify any law enforcement agencies?
Could it be as a source who spoke on the condition of anonymity for this story put it, "he (Steve) feels he doesn't have any risk in this case due to his position."
Could it be the inescapable fact that as of this date, Detective Willie Weber remains a Little League World Series team host commonly referred to as "uncles"?
Could it be the inescapable fact that as of this date, 2018 Williamsport High School assistant baseball coach Nick Caringi remains employed by Little League International?
Could it be the inescapable fact that as of this date, 2018 Williamsport High School baseball team trip parent Jamie Joy remains employed by Little League International in a management position?
Jamie Joy is the son-in-law of attorney George Lepley, both of whom were in Myrtle Beach on the trip. Lepley stayed at the team hotel the Atlantica Resort.
Lepley authored the now infamous May 31, 2018 letter threatening legal action against the Williamsport School District if any action were taken against his client (ALLEGED PERPETRATOR #1) who at the time was being investigated by Uncle Willie in his official capacity as the Chief Detective for Lycoming County, for possible criminal charges.
Now, let us explore this in detail.
LITTLE LEAGUE REMAINS SILENT ON THE MYRTLE BEACH CASE
Since the first article on the 2018 Williamsport Millionaire Baseball team trip published on August 24, 2018 Little League International (LLI) President and CEO Steve Keener has been given a multitude of opportunities to address the allegations described in this series.
To date, he has refused to go on the record to do so.
Keener when asked to have a conversation for this story in the past 24 hours provided the following through Brian McClintock, Little League Baseball & Softball, Senior Director of Communications;
"As previously stated, we have no comment."
So the fundamental question at issue in the face of all of the documented evidence; is why remain silent on this issue?
Why offer silence on the part of Little League leadership which demonstrates loyalty at the same time displays a lack of character and courage in contradiction of the values it purports to strive toward embossed on its logo?
Is it the most grotesque baseball courtesy since Carl Stotz parted ways with Little League International over philosophical differences?
As Carlos Saldivia offered in his article "ENDGAME",
"THIS IS EXACTLY, why Carl Stotz fought with the corporate entity led by Peter J. McGovern back in 1955. It was exactly his greatest fear now realized, that corporate precedence was more important than the worthwhile goal of teaching kids the purity of baseball, and the idea that today you can be a little bit better than yesterday as a ballplayer."
STEVE KEENER HAD A SON THAT PLAYED IN THE WAHS BASEBALL PROGRAM
Nick Keener (son of (LLI) President and CEO Steve Keener) was a standout for the Williamsport Millionaires before graduating in 2009.
Based on the Maxpreps.com page for Nick Keener, as a Senior he played in 11 games and batted .417.
As a pitcher, Nick Keener was very solid on the hill posting a 2.33 ERA in 24 innings while allowing just 8 earned runs and 24 strikeouts.
A number of fact witnesses have come forward to share a number of off the field issues that plagued Nick Keener while he was a high school student athlete.
The commonality in those stories is everytime Nick faced any type of trouble with law enforcement; the line used by his father with those officials was, "do you know who I am?"
According to the Williamsport Bureau of Police website, at the time Nick Keener attended Williamsport High School the School Resource Officer was Jason Bolt, who served in that capacity for a decade.
Jason Bolt was recently promoted by Chief of Police, Damon Hagan from Agent to Lieutenant as well as new watch commander.
At the promotion ceremony, Chief Hagan said Lieutenant Bolt is "among the best of all of us."
The same Chief Hagan who answered Right to Know Law requests from this author after a 50 plus day delay regarding questions surrounding the 2018 WAHS Myrtle Beach incident;
"NO RECORDS EXIST"
A simple court docket search in the Lycoming County database has a similar result for Nick Keener;
"No cases found"
Upon graduation from WAHS Nick Keener enrolled at Coastal Carolina University to play baseball.
At Coastal Carolina, Keener was offered a Redshirt freshman season in 2011.
Coastal Carolina University is located in Conway, South Carolina just 13.73 miles from Myrtle Beach in a southeast direction and 15 miles by car, following the US-501 route.
Nick Keener subsequently transferred to Mansfield University and played in 2013.
According to the Mansfield University athletics website in 2013 – Keener "Made 10 appearances out of the bullpen for the Mountaineers … posted a 7.43 ERA in 13.1 innings pitched … struck out four batters … threw 2.2 innings each against IUP and Gannon in his longest outings of the season … walked five batters … selected in the 10th round of the 2013 MLB Draft by the Los Angeles Dodgers as the 304th overall pick." Game-by-Game Statistics
Some interesting details emerged in his biographical information "Before Mansfield – Transfer from Division I Coastal Carolina University … Sportsmanship Award recipient at Williamsport High School …played in three Babe Ruth World Series…named Babe Ruth World Series MVP in 15 year old division …winning pitcher in the District Championship game … three-time Sun Gazette Pitcher of the Week."
The three Babe Ruth World Series appearances, one in 2006 under Head Coach Dave Cipriani West End finished runner-up. Nick Keener was teammates with Joel Worthington, the same assistant coach who was on the 2018 Williamsport High School coaching staff.
The same Worthington who recently got married.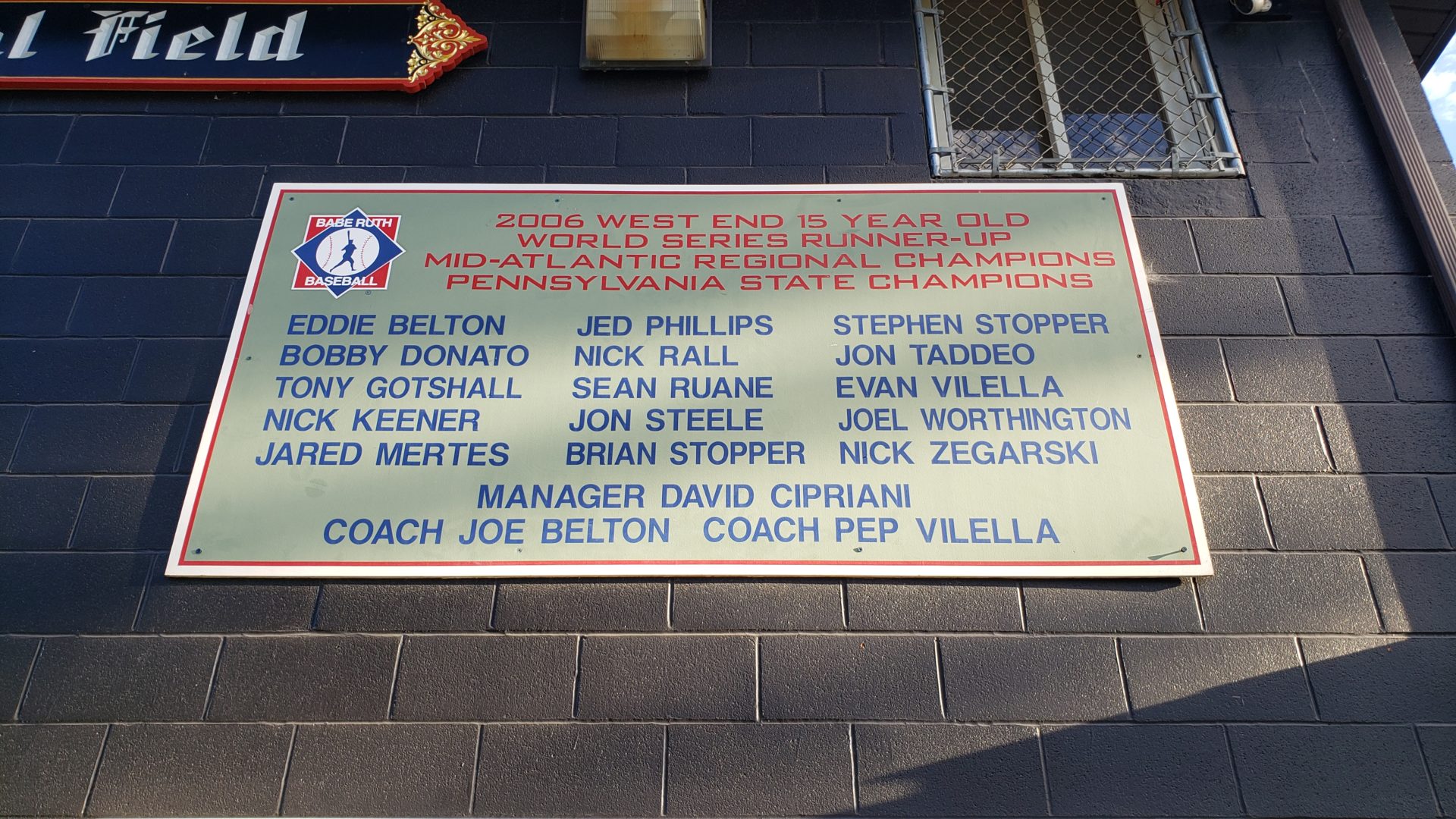 The same Joel Worthington who was on the 2009 World Series team with Nick Keener that played in Bentonville, Arkansas.
In 2009, Worthington was awarded best pitcher of that World Series.
Jamie Joy (son-in-law) of George Lepley was the head coach of the 2009 World Series team.
Many of the same teammates competed in the 2011 Big League World Series in Easley, South Carolina.
So is it any wonder why the silence is so deafening from Steve Keener on the Myrtle Beach incident?
With all these decades long closely knit family relationships how could he possibly be informed of any information or details?
The head coach of the 2018 Williamsport High School baseball team was Ryan Miller until he resigned. His father has been a long standing Little League team host as well.
Ryan Miller has been an alternate World Series team host as recently as 2017.
Was he not offered the chance to return in 2018 or subsequent years, or is it just coincidence?
Why was the Williamsport High School Baseball coaching staff not asked to return as clinicians for Little League baseball summer camp; another coincidence?
DARRICK DIXON CONNECTED TO LITTLE LEAGUE, JIMMY WEBB AND MO'NE DAVIS
Could Steve Keener answer the question of how Darrick Dixon was allowed to video record local District baseball games at the Little League complex without submitting to a background check first?
The same Darrick Dixon who reached out to the family of JOHN DOE #1 the same morning Millionaire Mayhem was published in 2018.
The same Darrick Dixon who Jim Webb claims to "pay to do games but not be on his payroll."
Keener apparently had time to have a conversation with Jim Webb of the Webb Weekly recently for an article titled "Missing Little League: Disappointed… but Optimistic."
Would it be a reasonable conclusion that Keener only offers comments to complicit local media outlets?
Back to Darrick Dixon, who traveled to Philadelphia and sought out Little League World Series star Mo'ne Davis in order to take a photo with her at her basketball game, and posted it on his social media in the weeks after her performance in Williamsport in 2014.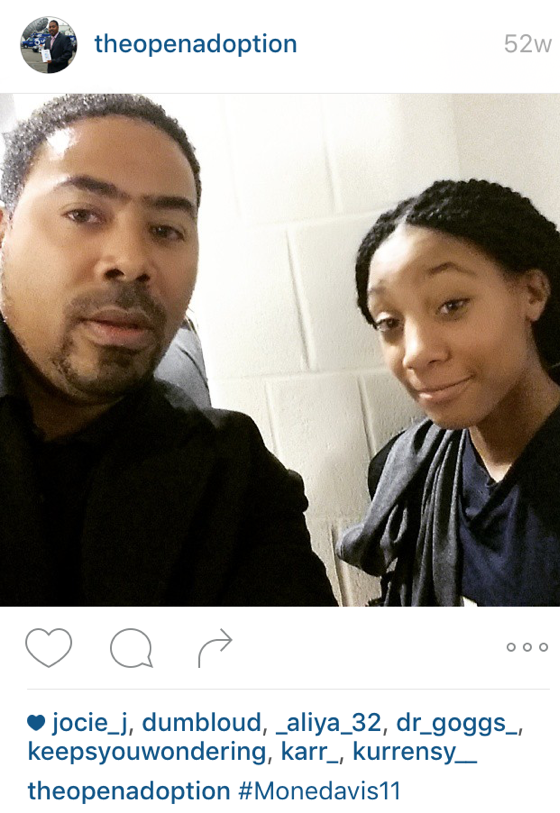 At the time of the publication of the photo, the mother of Mo'ne Davis confirmed to this author she had no idea who Darrick Dixon was and when she was informed of who he is, became irate that Dixon had taken a photo with her daughter.
This reaction was nearly the same as the father of WNBA All-Star and 2-Time MVP Elena Delle Donne who shared with USA Today; while his daughter was one of the top ranked high school basketball recruits in the nation when Dixon entered their lives promoting his recruiting service.
The Delle Donne family was successful in seeking a cease and desist order against Dixon preventing him from using her name and likeness.
Mone' Davis graced the cover of Sports Illustrated for her 2014 performances in Williamsport.
According to Sports Illustrated, "The Little League World Series gained notoriety this year because of female pitcher Mo'ne Davis, and her last game set a record for the most-watched LLWS telecast on ESPN."
KEENER OFFERS SILENCE DURING THE LOST SUMMER OF WILLIAMSPORT
Steve Keener also took the time to visit with Matt Martell of Sports Illustrated author of "The Lost Summer of Williamsport"  published this past Friday.
In it, Martell outlines "The small central Pennsylvania city is grappling with its first summer in 73 years without the Little League World Series."
"Here, at the center of the youth baseball universe, is where kids from Southeast Asia and American Southwest trade pins; little ones from the Caribbean and Australia, cloaked in their older siblings' jerseys, weave around the grown-ups in a game of tag; Venezuelans and New Englanders listen to live music together as they stand in concession lines."
"Due to the COVID-19 pandemic, Little League canceled its international tournament for the first time in its 73-year history. Thursday, Aug. 20, would have been the start of the Little League World Series in South Williamsport.
But instead of a rousing chorus of languages and laughter, silence fills the premises between Lamade Stadium and Volunteer Stadium at the Little League World Series Complex.
Emptiness echoes all around."
Martell also spoke with Steve Keener about the silence;
"It's just eerily quiet," says Stephen D. Keener, the president of Little League International.
"It's no different than any other day of the year, other than the two or three weeks around the World Series. It's just that it shouldn't be like that at this time of year."
This author could not agree more with Stephen D. Keener, president of Little League International when he said, "It's just eerily quiet…"It's no different than any other day of the year."
With regard to the Myrtle Beach case, the statement is as factually accurate as they come.
Could Steve Keener answer any of the questions this picture poses?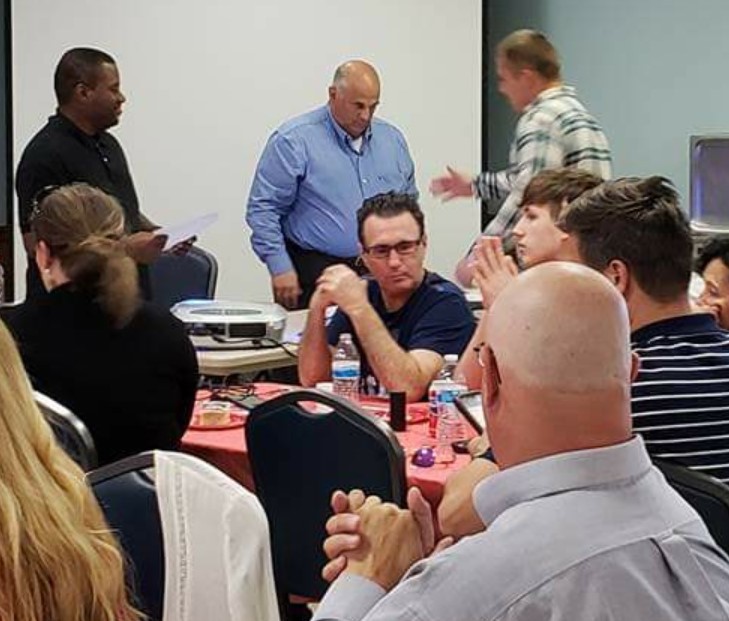 The photo was taken in the cafeteria at the Little League International complex in South Williamsport during the 2018 Williamsport High School baseball team banquet on June 15, 2018.
The day after the annual Little League World Series Luncheon when the team hosts or "uncles" are paired with their teams.
Merely 15 days after George Lepley (center of photo) authored the infamous letter threatening the Williamsport Area School District with legal action.
Also photographed are Nick Caringi (back of the photo) and Jamie Joy (striped shirt, right side of photo), amongst others.
LITTLE LEAGUE IS BIG BUSINESS
According to USA Today in a 2014 article, President and CEO Steve Keener said; "I'm not going to apologize for generating revenue to support the programming issues of this organization," he told USA TODAY Sports. "But I would apologize if I felt we were not using it to the best of our ability in a prudent manner and getting the most out of the money to benefit this program."
Keener said the majority of the organization's costs stem from maintaining the national headquarters in Williamsport, five regional centers — in Connecticut, Georgia, Texas, California, Indiana — a full-time facility in Poland and offices in Hong Kong, Puerto Rico and Canada.
Davie Jane Gilmour, Little League International Board of Directors Chairman, said Keener's salary — and that of the other senior staff members, who in 2012 earned between $100,000 and $250,000 apiece — are in line with salaries at comparable non-profits.
"To be perfectly honest with you, there are many board members on that (compensation) committee who think that our senior staff, and in particular Steve, are underpaid at this point in time," Gilmour said. "There's a pretty strong feeling on the compensation committee that they are highly marketable based on their success here in their work here at Little League."
JOSH SHAPIRO HAS PROSECUTED THE CATHOLIC CHURCH FOR CHILD SEX CRIMES
Maybe now, the silence will be broken when Steve Keener and the rest of the Little League International staff have to answer similar questions posed by the investigative team of Pennsylvania Attorney General Josh Shapiro.
For those that keep asserting "there is no there – there in this series" and "it was just boys being boys", ask the Catholic Church how Shapiro reacted to their scandal here in the Commonwealth.
While you're at it, ask Kline and Specter the law firm representing JOHN DOE#1 how they have done representing victims of the Catholic Church or Penn State scandals.
Is the prospect of significant criminal charges and civil litigation the reason former media guides and story links with family ties keep disappearing from the Little League website?
The grand jury report on abuse in the Catholic Church issued on August 14, 2018, was well documented on the one year anniversary by KDKA-TV in Pittsburgh.
The findings were staggering in the depth and breadth of indictments, convictions and civil damage awards.
For the "world's largest and most respected youth sports organization", your fate is now in the hands of an Attorney General who takes crimes of a sexual nature against children very seriously.
Is that the real reason the 28th Little League International Congress has been moved to 2022 in Williamsport instead of next year in California; with the pending investigation findings by Pennsylvania Attorney General Josh Shapiro set to be released in the near future?
If Steve Keener needs any guidance on how Attorney General Josh Shapiro handles cases like this, and those who had any knowledge at any point maybe he should ask the Pope.
OP-ED: Jennifer Lake Wokebegone – PART V is forthcoming
"Getting Slaughtered – The story of the most non-transparent Mayor in Williamsport history" is forthcoming.
PART XXII of A Baseball Story In The Birthplace Of Little League Baseball is forthcoming.
LINKS TO SERIES ARTICLES
A Baseball Story In The Birthplace Of Little League Baseball – PART XXI
A Baseball Story In The Birthplace Of Little League Baseball – PART XX
A Baseball Story In The Birthplace Of Little League Baseball – PART XIX
A Baseball Story In The Birthplace Of Little League Baseball – PART XVIII
BREAKING NEWS: PA AG Press Office confirms receipt of Criminal Sexual Misconduct referral from DA Gardner
A Baseball Story In The Birthplace Of Little League Baseball – PART XVII
A Baseball Story In The Birthplace Of Little League Baseball – PART XVI
EXCLUSIVE: AG Shapiro press office on referral: "If and when we receive it, it will be promptly reviewed"
A Baseball Story In The Birthplace Of Little League Baseball – PART XVII
BREAKING NEWS: PA AG Press Office confirms receipt of Criminal Sexual Misconduct referral from DA Gardner
UPDATE: Charges filed in Greater Latrobe Junior High hazing case cited in "A Baseball Story"
A Baseball Story In The Birthplace Of Little League Baseball – PART XVI
EXCLUSIVE: AG Shapiro press office on referral: "If and when we receive it, it will be promptly reviewed"
BREAKING NEWS: District Attorney Gardner refers Myrtle Beach case to PA Attorney General – PART XV
A Baseball Story In The Birthplace Of Little League Baseball – PART XIV
A Baseball Story In The Birthplace Of Little League Baseball – PART XIII
A Baseball Story In The Birthplace Of Little League Baseball – PART XII
A Baseball Story In The Birthplace Of Little League Baseball – PART XI
A Baseball Story In The Birthplace Of Little League Baseball – PART X
A Baseball Story In The Birthplace Of Little League Baseball – PART IX
A Baseball Story In The Birthplace Of Little League Baseball – PART VIII
A Baseball Story In The Birthplace Of Little League Baseball – PART VII
A Baseball Story In The Birthplace Of Little League Baseball – PART VI
A Baseball Story In The Birthplace Of Little League Baseball – PART V
A Baseball Story In The Birthplace Of Little League Baseball – PART IV
A Baseball Story In The Birthplace Of Little League Baseball – PART III
A Baseball Story In The Birthplace Of Little League Baseball – PART II
A Baseball Story In The Birthplace Of Little League Baseball – PART I